Theirworld launches Education Innovation Awards 2021 to help learning projects grow
Theirworld
---
Five winners will be helped to develop their ideas, build their skills and increase capacity through £50,000 scale-ready grants, masterclasses and mentoring. 
---
Theirworld has launched the Education Innovation Awards 2021 – an exciting opportunity for nonprofit organisations to tackle the global learning crisis.
We will help the five winners to develop their ideas, build their skills and increase capacity to reach marginalised learners through £50,000 scale-ready grants, masterclasses and one-to-one mentoring. 
After a challenging year for education – with 1.5 billion young people forced out of schools by the pandemic – Theirworld is putting innovation, investment and inspiration at the core of the 2021 Education Innovation Awards. 
"For nearly 20 years Theirworld has been partnering with organisations – bringing us closer to a world where every child has the best start in life, a safe place to learn and skills for the future," said Rob Doble, Director of Policy, Advocacy and Programmes at Theirworld. 
"We've come a long way but there is still a lot more work to do before we reach our goal of getting every child into school. That's why innovation is so important."
The awards are open to nonprofits, NGOs and charities that are actively working towards – or planning to scale up to – reaching marginalised learners in seven countries where Theirworld currently has projects running – Greece, Kenya, Lebanon, Nigeria, Tanzania, Turkey and Uganda.  
The entries should focus on an area that comes under Theirworld's three main pillars:
Best start in life – including quality and inclusive early childhood development, with a particular focus on pre-primary education
A safe place to learn – looking out for vulnerable children and youth, especially children in emergencies and conflict  
Skills for the future – ensuring all young people are ready to participate in society and work 
The scale-ready grants of £50,000 are designed to help cover the necessary scaleup costs, generate evidence and help push pilot projects forwards. 
Ten finalists will  be invited to a two-week introductory class, with workshops and support to develop their scaleup strategy. From these, five winners will be chosen by a panel of experts.
Theirworld wants to ensure the five organisations can build their capacity and expertise to address scaling challenges. 
To support this, they will receive four months of tailored scale-up masterclasses with specialists from Theirworld, global scaling expert Ian Gray and a monitoring, evaluation and learning partner – as well as six months of personalised mentoring.  
"We need to foster, nurture and grow innovative new ways to tackle the education crisis because the current system just isn't working, said Rob Doble. "Too many children remain out of school and locked out of learning.
"Innovation is the catalyst for change and we look forward to partnering with organisations whose innovative and pioneering initiatives will unlock big change for marginalised children around the world."
Innovations are important in the education sector because the current system is not delivering progress quickly enough to reach the Sustainable Development Goal of inclusive and quality education for every child by 2030. 
Even before Covid-19, 260 million children were out of school. The pandemic has worsened the education crisis, pushing the most vulnerable children further to the margins.  
---
More news
Take the test and discover how our Schools Hub helps students grasp the global education crisis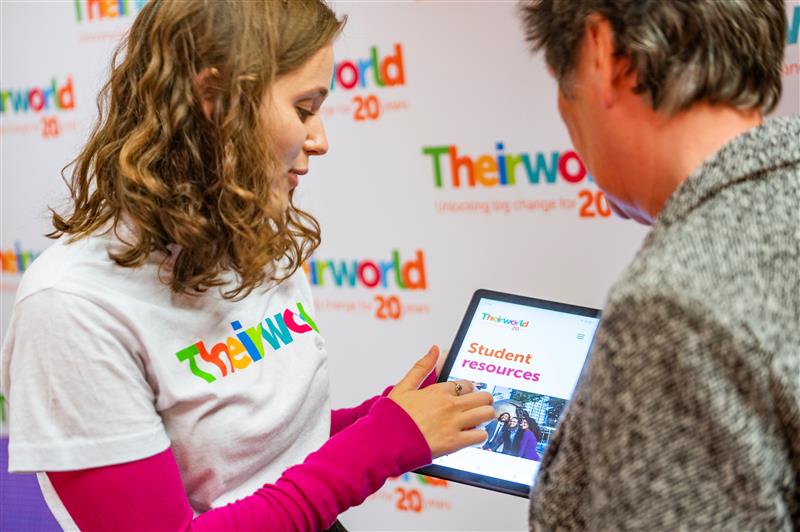 Take the test and discover how our Schools Hub helps students grasp the global education crisis
#LetMeLearn: the story of a global education campaign
#LetMeLearn: the story of a global education campaign