$81m shortfall threatens to delay school year for 500,000 Palestinian refugees
Education funding, Education in emergencies
UNWRA Commissioner-General Pierre Krahenbul visits a school in the Gaza Strip in 2014 Picture: UNWRA/Shareef Sarhan
A lack of funding is threatening to delay the start of the school year this summer for 500,000 Palestinian refugee children.
The United Nations agency that runs 700 schools in the West Bank, Gaza Strip, Jordan, Lebanon and Syria is facing a shortfall of $81 million.
UNWRA (UN Relief and Works Agency for Palestine Refugees in the Near East) has asked for financial help, specifically from Saudi Arabia, the United Arab Emirates and Kuwait.
Palestinian refugee children faced the same problem last year, when the start of the 2015-16 academic year was threatened by a funding deficit of $100 million.
The three Gulf countries were among those who stepped in then to ensure schools restarted. UNWRA Commissioner-General Pierre Krahenbuhl said he hoped they will "renew the generosity this year". He added: "If we could have that, then we will be able to avoid another crisis this summer."
Mr Krahenbuhl said last year's threatened delay had been an emotional experience for Palestinian students and their parents.
He added: "What has to be understood in terms of the value of education for young Palestinian boys and girls is simply that it is the very foundation on which rests their hope for improved circumstances – for an ability to contribute meaningfully in their lives as they move ahead."
The call for funding help was echoed yesterday by UN Secretary-General Ban Ki-moon.
He urged donors to step up their financial support and said the result of a failure to fund UNWRA would be "an increased risk of extremism, more poverty, loss of hope and dignity and a region even more riven by conflict".
---
More news
Young people's tireless campaign for an education game-changer
Young people's tireless campaign for an education game-changer
Theirworld's mission to give children in crises a safe place to learn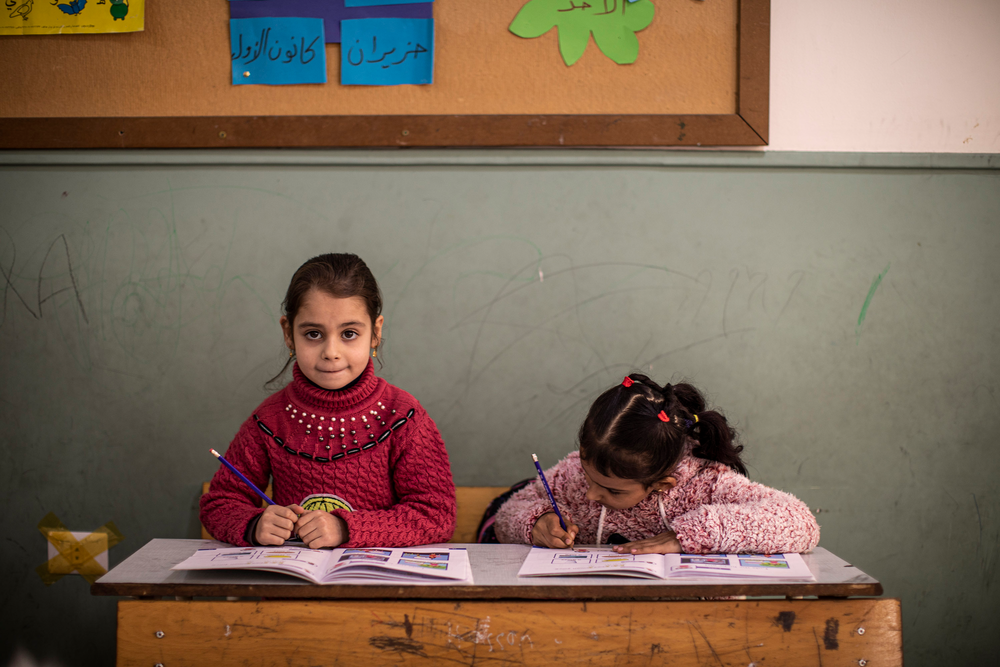 Theirworld's mission to give children in crises a safe place to learn