900 schools destroyed and 176 teachers killed by Boko Haram in Borno
The shocking toll of death and destruction caused by Boko Haram in the Nigerian state of Borno has been revealed.
About 900 schools have been destroyed and 176 teachers killed in the past three years, according to the state's governor.
Borno state includes Chibok, where almost 300 schoolgirls were kidnapped by Boko Haram in April – 219 of them are still being held.
Governor Alhaji Kashim Shettima revealed the figures at the first meeting of the steering committee of the Safe Schools Initative, which was held in Abuja.
The meeting was attended by Finance Minister Dr Ngozi Okonjo-Iweala, Yobe state governor Ibrahim Geidam, a representative of the governor of Adamawa state and other government officials. Also there were THISDAY publisher Nduka Obaigbena and businessman Aliko Dangote.
The Nigerian website Punch reported the meeting heard from security and counter-terrorism experts from donor agencies, who presented a roadmap for school safety.
After the meeting, Dr Okonjo-Iweala said the $23million currently in the safe schools fund would be used to establish village security committees to help safeguard schools.
She added: "This initiative will make our schools safer and we will not relent until the girls are found because we want them to come back to see that our schools are safer with a more conducive environment for learning.
"The international community has shown a strong support for this project, so this will initiative would complement ongoing efforts by the government to secure the country."
The Safe Schools Initiative, based on a report produced by A World At School, is a response to the growing number of attacks on education, including the Chobok kidnapping.
---
More news
Theirworld's mission to give children in crises a safe place to learn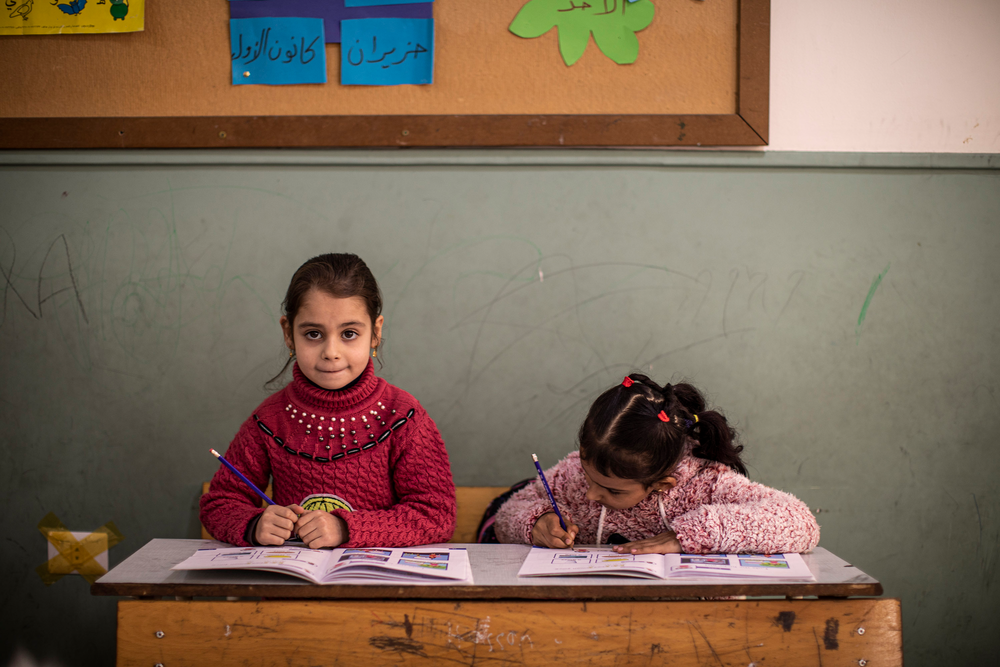 Theirworld's mission to give children in crises a safe place to learn
Five things you need to know this week about global education
Five things you need to know this week about global education