"Children raised in poverty shouldn't be an excuse for not achieving a quality education standard"
Global Youth Ambassadors, Teachers and learning
---
A Global Youth Ambassador from Nigeria says well-trained teachers and better learning systems can help every student to succeed.
---
In Nigeria, children under the age of 15 account for almost half of the country's population – but 40% of six to 11-year-olds don't receive any primary education.
Even though more children than ever are going to school, many do not acquire basic skills in reading. 
Recent learning assessment studies show that in nine out of 24 sub-Saharan African countries, fewer than half of the students who finished primary schooling had attained minimum proficiency levels in reading.
Students attending substandard schools account for the highest percentage of low-achieving schools, with the majority of students from low-income families. 
In an African society, different class determines the educational prospects of children, with children from poor families suffering the most.
Having access to quality education, irrespective of geographical location and background, can be achieved if school teachers are well trained and there's equity in educational governance. 
The training of teachers towards the promotion of their attitude, good teaching and commitment level would go a long way to scale up impact in schools. 
It would also equip teachers to embrace a learning system that would help prepare students to turn critical sustainability challenges into opportunities, thereby promoting sustainable development. 
Children raised in poverty shouldn't be an excuse for not achieving a quality education standard. 
Treatment with good attention from teachers and policymakers in the education sector is pivotal to promoting the orientation of uneducated parents towards education, thereby decreasing the number of out-of-school children.
The poor condition of schools has not only discouraged some philanthropists that are willing to sponsor students, it has contributed to bad grades even at the senior secondary certificate examination level. 
Non-conducive classrooms are detrimental to reading and learning, especially in Africa where a conducive classroom is a motivating factor to schooling. 
Provision of good equipment in a conducive classroom won't only make students comfortable during learning, it will also be a reassurance that more is expected of them as leaders.
Furthermore, out-of-school children do not just deserve to be in school but to have a good learning environment that will achieve and sustain good results. Good learning conditions and systems is a panacea to having A World at School.
---
More news
Take the test and discover how our Schools Hub helps students grasp the global education crisis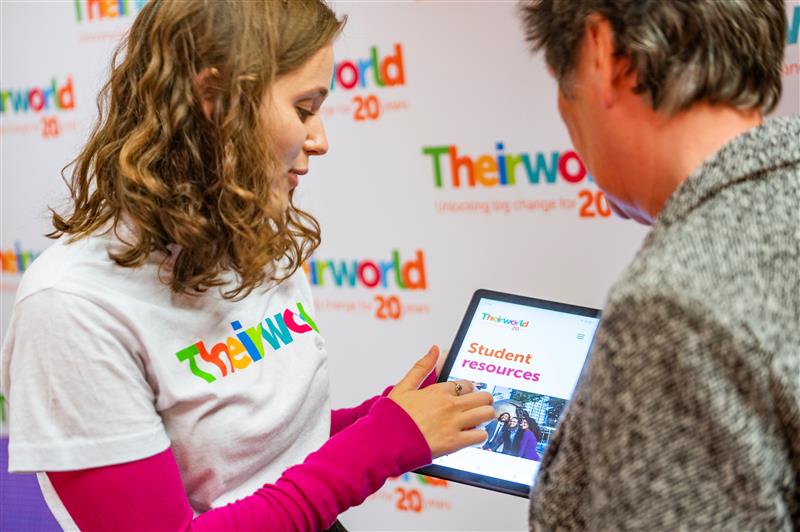 Take the test and discover how our Schools Hub helps students grasp the global education crisis
Teacher helps Harrison move from life on the street to success at school
Teacher helps Harrison move from life on the street to success at school