Children in Mali go back to school after three years of conflict
Six-year-olds at a primary school in Gao in Mali's north Picture: UNICEF/Phelps
Schools in a town in Mali have reopened their doors to hundreds of students three years after they were closed because of conflict.
Three schools in Kidal are holding classes again – but other school re-openings in the north of the country were postponed.
Kidal student Aghaly Ag Ousmane said: "It has been about three years that there's been no work and no school. After three years, I'm really happy that everyone, the children, the younger kids, are going back to school."
Since 2012, the region has been controlled by Islamist militants, then Tuareg separatists and then nationalist and French forces. But separatists control Kidal and – after a treaty to end a decades-old clan feud – they said it was now safe for children to return to school. 
Some planned school reopenings were cancelled due to anti-government protests and the main teachers' union demanding military protection for its members.
Fran Equiza, Mali representative for the United Nations children's agency UNICEF, said: "We still have more than 10 schools in the north which are occupied (by armed groups). We can't say for certain than in three to four months all will be open."
Alidji Ibrahim, 12, at a preparatory gateway class in Timbuktu Picture: UNICEF/Dicko
There are 600,000 children out of school in Mali. The education system has been severely disrupted since the end of 2011 because of conflict in the north of the country.
Last year, the Mali Ministry of Education said at least 800,000 children had been affected by the crisis. Many schools in the north were shut down. Teachers fled from the fighting and children were displaced, facing overcrowded classrooms or being in temporary learning spaces.
But a report later in 2014 said the education ministry – in collaboration with UNICEF and Mali Education Cluster partners – directly supported the return to school of 437,850 children, including more than 174,000 students in the northern regions of Gao, Kidal and Timbuktu.
It said that for the 2013-2014 academic year the Back to School campaign supported the reopening of 75% of schools in the conflict-affected areas.
The ongoing violence in Mali has meant 3.1 million people face serious hunger, of whom 410,000 need urgent aid, according to UNOCHA (United Nations Office for Co-ordination of Humanitarian Affairs).
---
More news
Theirworld's mission to give children in crises a safe place to learn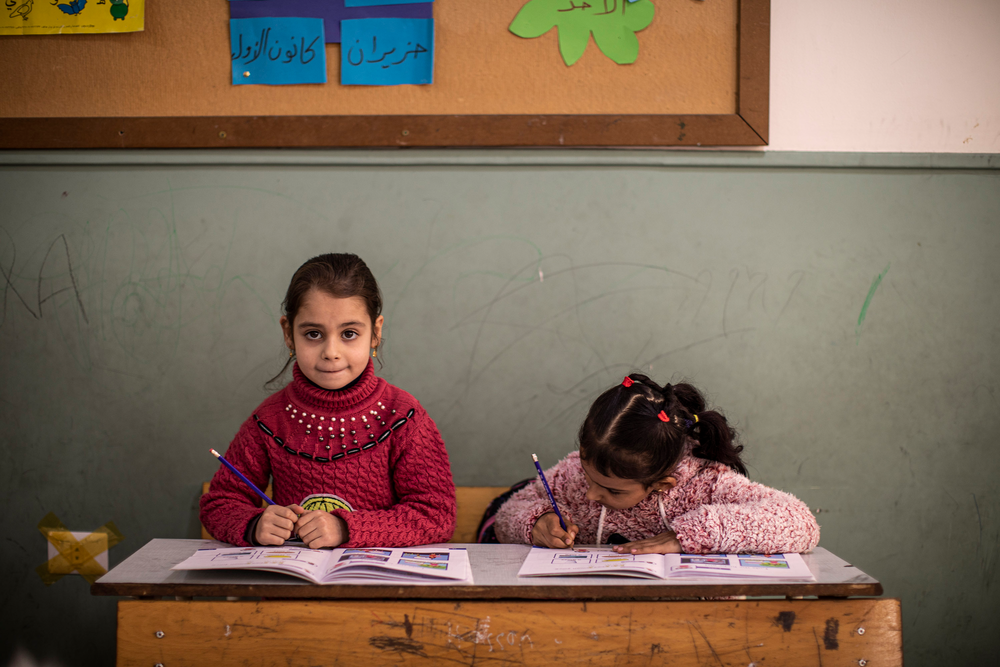 Theirworld's mission to give children in crises a safe place to learn
We thought loud noises were a storm – it was Russia bombing Ukraine
We thought loud noises were a storm – it was Russia bombing Ukraine