"We set up a low-income school in a Nigerian slum so that every child will have access to quality education"
Barriers to education, Day of the African Child, Days in the childhood development calendar, Discrimination of marginalised children, Global Youth Ambassadors, Right to education, Teachers and learning
---
Ahead of Day of the African Child on June 16, one of our Global Youth Ambassadors tells how an initiative is helping to give marginalised children the chance to learn and grow.
---
We strongly believe that for us to accelerate protection, empowerment and equal opportunity for children in Africa by 2030, it starts from what we do now.
This is why Dreams from the Slum initiative is taking action by alleviating the suffering of children living in slums who are out of school – by providing equal opportunities for them to learn and grow.
We set up a low-income school in a slum in Lagos so that every child will have access to quality education.
This structure enables the children to learn and grow even in the slum, as they are well protected from flood and danger.
Dreams from the Slum is committed to make the dreams of vulnerable persons become a reality through access to quality education, empowerment and mentoring.
We are reducing the number of children that are out of school by adopting children back to school and facilitating access to psychological support for children and youth with special needs. 
---
More news
New school resources focus on disability and girls' education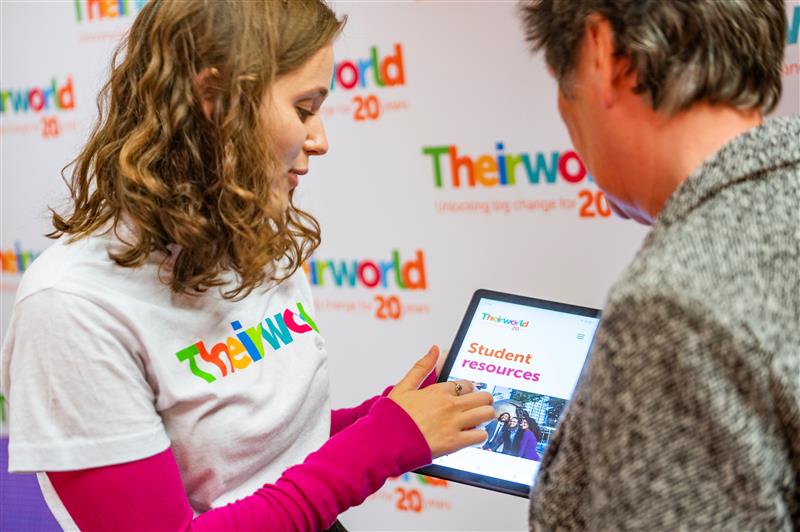 New school resources focus on disability and girls' education
Roger Federer supports the Act For Early Years campaign
Roger Federer supports the Act For Early Years campaign