Earthquake or border politics? What's keeping Nepal's children out of school
Education in emergencies, Theirworld
---
Ankita Kapali, 11, after her school reopened in Bhaktaphur
Seven months ago, a devastating 7.8 magnitude earthquake struck Nepal. Less than a month later, a massive aftershock dealt the country another blow.
Combined, the two earthquakes left 9000 dead and damaged or destroyed more than 50,000 classrooms.
The global community poured out its sympathy and loosened its purse strings and schools were able to reopen in June – where school buildings were still standing and safe.
Despite this progress and significant humanitarian response, more than one million children remain out of school nearly seven months later and sorely-needed aid is unable to reach affected communities.
The culprit is not mother nature – it's politics. Nepal is suffering under a politically-motivated crisis and blockade along the southern border with India which has caused major shortages of essential goods and supplies from fuel to food to medicine.
Public transportation has been interrupted, factories shut down, humanitarian aid deliveries thwarted and schools closed.
The situation stems from opposition to Nepal's newly-adopted constitution that was signed on September 20.
Classrooms destroyed at Shri Siddhi Kamaladevi Secondary School in Sindhupalchowk Picture: UNICEF/Sekhar Karki
Madhesi political parties, which share ethnic, linguistic and cultural ties with north India, claim the new constitution fails to give them adequate representation in parliament and public office.
A general strike on the southern plains has been followed by what many are calling an "unofficial blockade" by the Indian government – a claim New Delhi denies.
Repeated and widespread calls for a political solution to be found have so far been unheeded. On October 30, a coalition of independent Nepali citizens including diplomats, journalists, women's right leaders, doctors and former UN officials issued an appeal for an end to the blockade which is causing "a serious humanitarian crisis in Nepal."
United Nations General Secretary Ban Ki-moon echoed this call by urging "all sides to resolve their differences in a peaceful and flexible manner".
Those left most vulnerable in this crisis – as in most emergency situations – are the children. According to UNICEF, three million children under five years old are at risk of death and disease this winter as a result of these shortages, and more than 1.5 million children have been forced out of school in the Terai region alone.
Children in Nepal who have suffered the effects of two devastating earthquakes within a month of each other, whose homes and schools have collapsed and who are facing increased vulnerability to trafficking, are not pawns in a continuing man-made disaster that will only grow worse as winter approaches.
Regional Director of UNICEF for South Asia Karin Hulshof reiterates: "Children need to be protected from disease, cold and hunger. UNICEF urges all sides to address the restrictions on essential imports of supplies to Nepal. There is no time to lose."
---
More news
Take the test and discover how our Schools Hub helps students grasp the global education crisis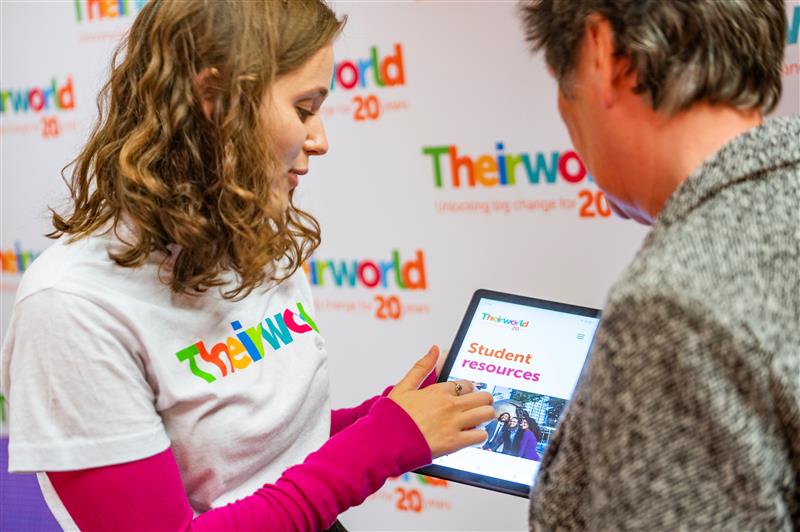 Take the test and discover how our Schools Hub helps students grasp the global education crisis
#LetMeLearn: the story of a global education campaign
#LetMeLearn: the story of a global education campaign