Ebola crisis: schools in Guinea begin to reopen for classes
Many schools in Guinea have begun to reopen after being closed for months by the Ebola crisis that has swamped parts of West Africa.
But many parents were reported to be too afraid of the risk of infection to send their children back to classes yesterday. And in Guinea's capital Conakry, those students who did turn up had their temperatures checked at the entrance to their schools.
The reopening of schools happened as the United Nations Special Envoy on Ebola said the outbreak which has claimed more than 8400 lives in Guinea, Liberia and Sierra Leone appears to be slowing down.
The Government opened schools in Guinea-@UNICEF & partners worked to make schools as safe as possible during Ebola pic.twitter.com/iuZLXbo1co
— UNICEF in Guinea (@UNICEFGuinea) January 19, 2015
Dr David Nabarro said: "The change in behaviour that we've been hoping for, working for, anticipating, is now happening everywhere." But he warned the fight to contain the virus is not over, despite the Liberian government saying it could be free of Ebola by the end of this month.
Guinea's weekly confirmed cases of Ebola has fallen to its lowest point since August, the UN said last week. The worst Ebola outbreak on record infected about 21,200 people in Liberia, Sierra Leone and Guinea since it was detected in March, according to the World Health Organization.
Last month, a report by by the Global Business Coalition for Education and A World at School recommended a three-fold response to get five million children affected by the outbreak back into school.
"I am happy to see my students in school uniforms." #Guinea schools reopen as Ebola infections slow. #EbolaResponse pic.twitter.com/LLyBzYlGgK
— UNMEER (@UNMEER) January 19, 2015
Education has been disrupted across Guinea, Liberia and Sierra Leone. It was feared that unless schools reopen soon, millions of children are at risk of dropping out of school permanently, of becoming pregnant or ending up in child labour.
The report – titled Ebola Emergency: Restoring Education, Creating Safe Schools and Preventing a Long-term crisis – recommended urgent steps needed to be taken by governments and the international community to get those millions of children back into school and learning.
---
More news
Theirworld's mission to give children in crises a safe place to learn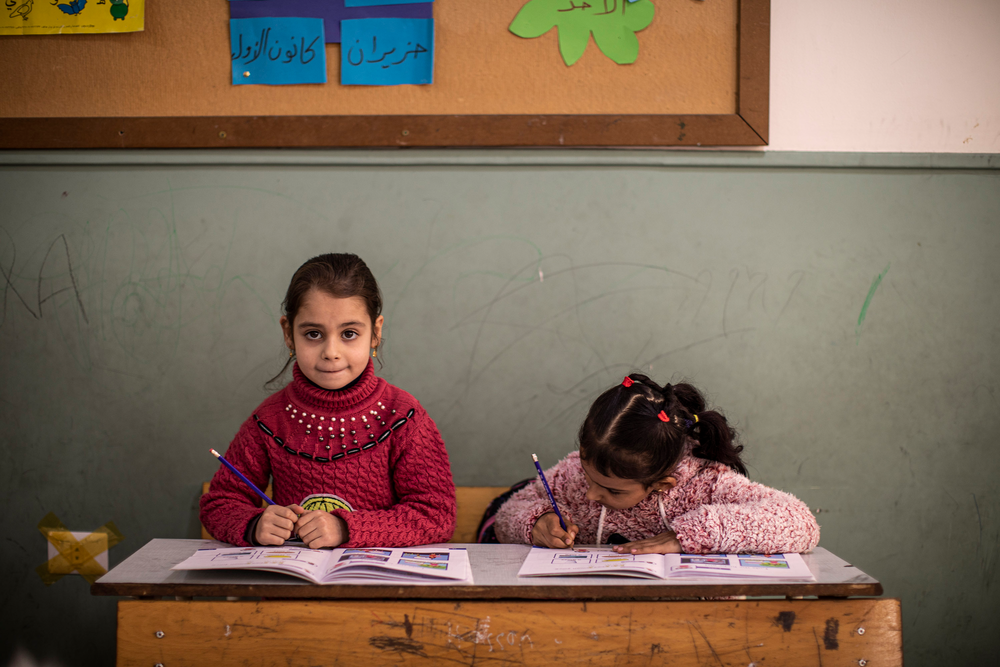 Theirworld's mission to give children in crises a safe place to learn
We thought loud noises were a storm – it was Russia bombing Ukraine
We thought loud noises were a storm – it was Russia bombing Ukraine