Two years after Ecuador earthquake, underprivileged children have a brand new school
Children's welfare after natural disasters, Education in emergencies
---
Salesian missionaries, who provide education in one of the country's poorest areas, ensured students didn't miss out when their school had to be demolished.
---
When a 7.8-magnitude earthquake struck the coast of Ecuador in April 2016, it killed at least 670 people and injured 16,000 others.
Thousands of buildings were wrecked, almost 300 schools damaged and 120,000 children had their education disrupted.
But temporary learning centres were quickly set up, school supplies rushed in and most students resumed their classes within weeks.
Among the places hardest hit was the city of Manta in Manabi province. The educational institute of the Salesian missionaries – attended by 1350 students – provides schooling there in one of the country's poorest areas.
The buildings, which housed kindergarten, primary and secondary classes, were so badly damaged they had to be demolished. Now – after two years of mobile classrooms – the first phase of reconstruction has been completed. 
It includes a building for general classrooms, another for physics, mathematics, biology and chemistry labs and three classes for computer science. There is also a new central courtyard and sports facilities.
Salesian missionaries have been providing education and other social programmes for disadvantaged youth across Ecuador for more than 125 years.
"Because Salesian missionaries live in the communities they work, they are often among the first to respond in times of crisis and they are there long after other humanitarian aid has left," said Father Mark Hyde, director of Salesian Missions. 
"Salesian missionaries will continue to rebuild communities in Ecuador, helping people to rebuild physical structures but also rebuild their livelihoods through education and skills training."
The Salesians were founded by St John "Don" Bosco. When he was nine, he had a dream telling him to dedicate his life to the education of poor and disadvantaged young people. The Salesisans work with children in 130 countries.
Education is the best way for Ecuador's rural and indigenous youth to break the cycle of poverty and reduce inequality. Almost 20% of the country's population are of indigenous heritage.
Getting children back to school after the earthquake was also key in helping them to cope with the experience.
"Education is a lifeline for children going through the trauma of chaos and destruction," Grant Leaity, UNICEF Representative in Ecuador, said at the time. "It helps give them a daily routine and a sense of purpose and puts them on track for psychological recovery."
The UN agency said 250,000 children were affected by the earthquake.
---
More news
Theirworld's mission to give children in crises a safe place to learn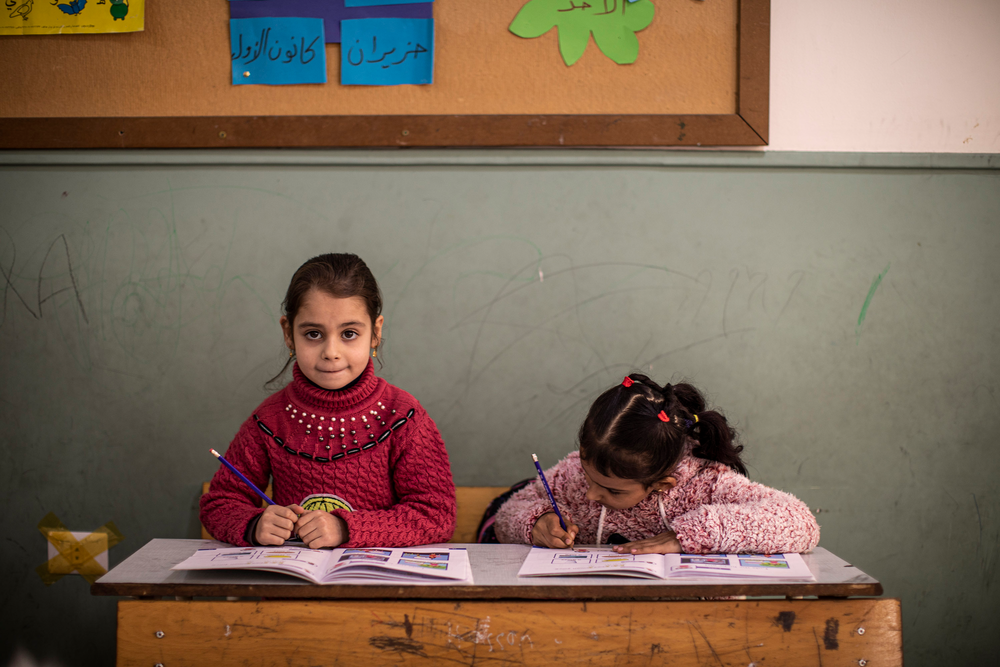 Theirworld's mission to give children in crises a safe place to learn
We thought loud noises were a storm – it was Russia bombing Ukraine
We thought loud noises were a storm – it was Russia bombing Ukraine