Education Cannot Wait fund to help 1.5m children in Chad, Syria and Yemen
Education funding, Education in emergencies, The Education Commission
A $42 million investment in the Education Cannot Wait fund will give almost 1.5 million children in conflict-hit Chad, Syria and Yemen access to a quality education over the next two years.
The initial boost for the fund by global and national organisations will also be used to help strengthen humanitarian responses to education.
Education Cannot Wait is a fund for education in humanitarian emergencies including conflicts and natural disasters.
It was set up in May at the historic World Humanitarian Summit in Turkey and aims to help more than 13 million children over the next five years and 75 million by 2030.
The fund – which has a five-year funding target of $3.85 billion – aims to better coordinate support for and drive investment in education for all children and young people affected by crises.
One in four of the world's school-age children – nearly 500 million – live in countries affected by crises such as conflicts, natural disasters and disease outbreaks. About 75 million of them are either already missing out on their education, receiving poor quality schooling or at risk of dropping out of school altogether.
Syrian boy Zein at a remedial class in Saker Quarish School Club Picture: UNICEF/Al-Issa
Education systems in many countries are being destroyed by violent armed conflict, natural disasters and health emergencies, robbing children of the skills they need to build safe, strong communities and economies when they grow up.
The initial funding boost comes a day after the Education Commission unveiled its Learning Generation report at the United Nations.
The commission called for funding for education in emergencies to be increased from the current 2% of humanitarian aid to between 4% and 6%. It said this funding could be channeled through the Education Cannot Wait fund.
The report said that the need for funding of education in emergencies has increased by 21% since 2010 – but international financing for it has fallen by 41% over the same period.
That meant last year less than 12% of children in need of education assistance in emergencies were reached.
Education systems cannot be built on the foundations of short-term – and unpredictable – appeals. The Education Cannot Wait fund aims to bridge the gap between humanitarian interventions during crises and long-term development afterwards through predictable funding.
Dubai Cares, the European Union, Netherlands, Norway, the UK Department for International Development, and the United States Government have all made financial contributions so far.
---
More news
Young people's tireless campaign for an education game-changer
Young people's tireless campaign for an education game-changer
Theirworld's mission to give children in crises a safe place to learn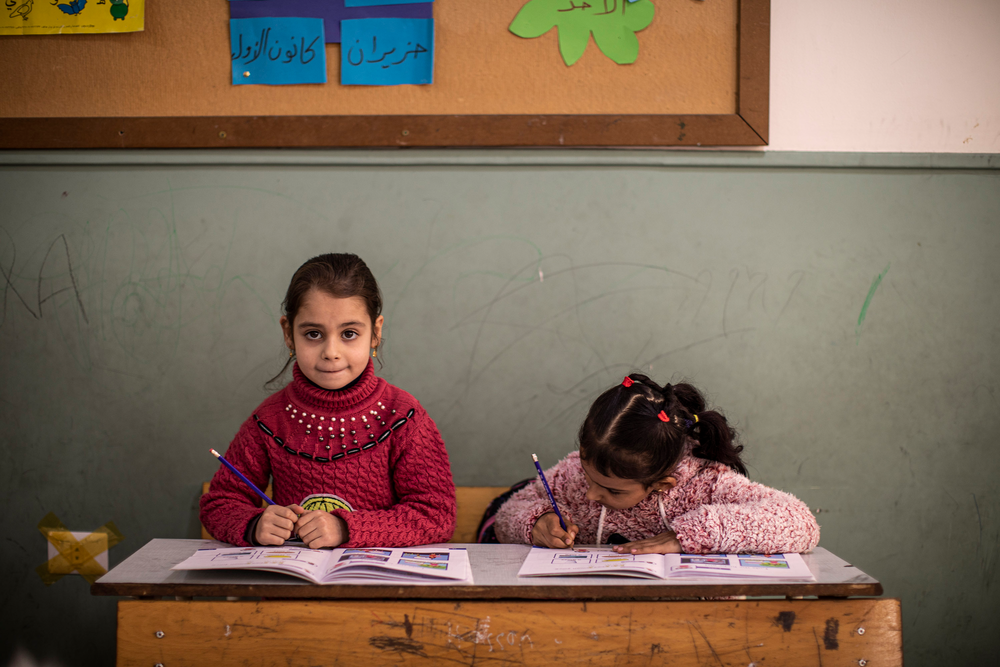 Theirworld's mission to give children in crises a safe place to learn