Education is top global development priority for Dutch people, Theirworld poll shows
Education funding, International Finance Facility for Education, Theirworld
---
If the Netherlands' new government convinces other countries to support a global education fund, it could transform the pandemic recovery for millions of children shut out of school.
---
Education is the top global priority for people in the Netherlands, according to a new poll by Theirworld. Asked what their government should prioritise in its overseas development spending, more Dutch people selected education than any other issue.
Almost half of those polled – 45% – think education is a priority area for global investment –  almost twice as many as those who selected the environment (24%). Social justice came a close second (42%) followed by the growth of the economy (41%), physical health (40%) and mental health (36%). 
The survey findings will send a clear message to Dutch Prime Minister Mark Rutte – who won the general election in March – that his government should prioritise education in its post-Covid recovery global development plans.
The Netherlands is a world leader in education and advanced innovative financing initiatives. Together with the UK, in 2019 it spearheaded the creation of the International Finance Facility for Education (IFFEd), a new global fund which could help to deliver billions of dollars to support education in lower-income countries once operational. 
If the new government convinces other countries to support the fund, the result could transform the pandemic recovery for millions of children shut out of school around the world, especially vulnerable girls.  
Theirworld President Justin van Fleet said: "The findings of this poll send a clear message to the new Dutch administration that they must prioritise education in their post-Covid recovery plans.
"Education is the key that unlocks benefits not just for children but for their families, communities and wider societies. It underpins every single one of the United Nations global goals, from climate action and good nutrition to economic growth and gender equality. Without education, we just won't be able to tackle some of the biggest challenges the world is facing.
"The Dutch government has always been a champion of global education. Now they have an opportunity to demonstrate this leadership to the world and honour their commitments to millions of children who remain shut out of the classroom."
The Netherlands has earmarked $40 million in its budget for IFFEd. The facility "supercharges" education finance through a combination of grants and guarantees, meaning the Dutch funding could be multiplied more than 20 times – leveraging about $1 billion in new funding for education.
The Dutch comes only weeks after Theirworld published a report warning that without bolder financial commitments from world leaders, more than half of the world's children – more than 800 million girls and boys – will not be able to read or write by 2030. 
The Education Finance Playbook warned that at least $75 billion a year is needed for the next 10 years to end the global education crisis – but current aid to education amounts to just $16 billion per year, leaving a shortfall of $59 billion. It called on world leaders to increase funding for education through innovative  financing mechanisms such as IFFEd. 
---
More news
Take the test and discover how our Schools Hub helps students grasp the global education crisis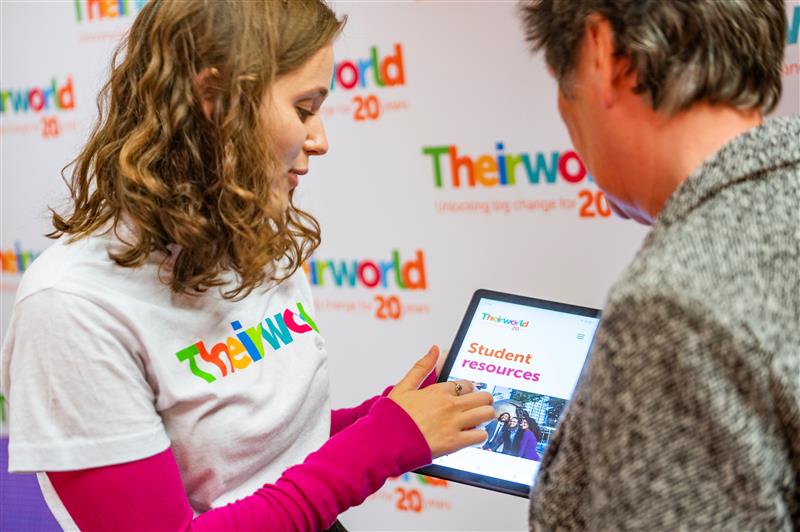 Take the test and discover how our Schools Hub helps students grasp the global education crisis
#LetMeLearn: the story of a global education campaign
#LetMeLearn: the story of a global education campaign