Efforts to get 350,000 children back in school after Malawi floods chaos
Displaced people shelter at a primary school in Blantyre
Hundreds of schools destroyed or badly damaged. Dozens of others being used as temporary shelters. And about 350,000 children not getting an education.
That is the grim picture in Malawi – where the south of the country has been devastated by flooding that began more than a month ago and is still wreaking havoc. At least 230,000 people have been displaced and the toll of those killed or missing has been put at 276.
While the immediate emphasis is on saving lives and preventing outbreaks of disease and malnutrition, work is already underway to get children back into school and learning.
The Catholic Education Commission (CECOM) of the Episcopal Conference of Malawi – a member of the Global Faiths Coalition for Education – is one organisation which is endeavouring to restore classes in one of the poorest countries in the world.
Stephen Ndhlovu, CECOM National Education Programme Co-ordinator, said: "The impact of the flooding has been huge. The right of children to education in these parts of the country has been seriously affected. As advocates, we are greatly disturbed and are working to assist in all possible ways that we can."
A total of 415 schools have been affected by the flooding – 181 of them have been turned into camps for those fleeing the rising waters. More than 600 households are camping in a single school.
Stephen said: "A total of 40 schools are not accessible. The rest are either accessible but without standing structures or destroyed structures that pose danger to students or without sanitary facilities and school feeding shelters.
A primary school in Nsanje District is used for medical checks
"We need support to reach out to children whose right to education has been heavily compromised. We need non-perishable food items for school children, writing materials, notebooks and so forth."
Malawi's Preliminary Response Plan two weeks ago called for $81 million of funding – almost $6 million earmarked for education – but that was when the displaced number was put at just 174,000. 
The plan to restore education covers five key areas:
Continue teaching and learning in the 221 most affected schools and ensure that includes girls and children with disabilities – this means providing hundreds of "school-in-a-box" kits and mobilising teaching materials from other schools
Establish temporary learning spaces for 155,000 children in those 221 schools – includes providing tents and plastic sheeting for temporary classrooms and teacher accommodation
Provide psychosocial support and child protection measures
Provide school feeding services, including take-home food
Address water, sanitation and hygiene challenges
The United Nations agency UNICEF is watching out for affected children – 47% of the country's children have stunted growth due to undernutrition. 
Mahimbo Mdoe, UNICEF's representative in Malawi, said: "We need to take stock of our response to ensure all children and families have access to emergency services and supplies. We are carefully monitoring how displaced children are faring, as we know, after one month in crowded camps, disease outbreaks and increased malnutrition can occur."
---
More news
Theirworld's mission to give children in crises a safe place to learn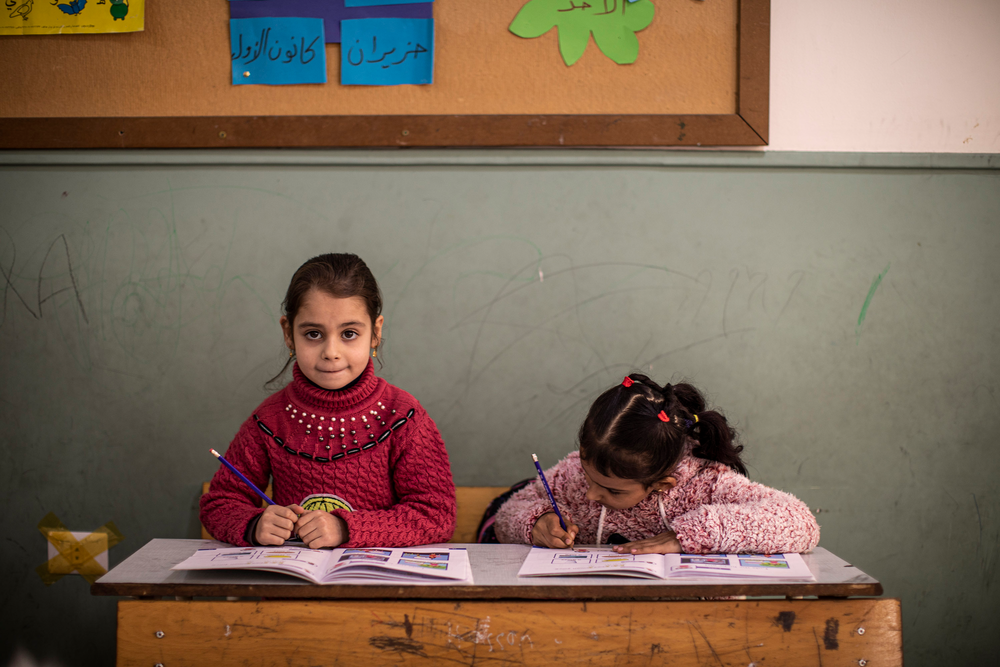 Theirworld's mission to give children in crises a safe place to learn
We thought loud noises were a storm – it was Russia bombing Ukraine
We thought loud noises were a storm – it was Russia bombing Ukraine