Free meals to help keep 240,000 children in Guinea's schools
Students in Guinea get a hot meal from the World Food Programme
Providing a daily school meal is one way of ensuring that children attend classes in poverty-stricken areas.
That's why the United Nations World Food Programme has increased its schools meals to 240,000 students in Guinea.
As schools reopened in the West African country this week, the WFP initiative was expanded from 735 to 1605 primary schools.
WFP Country Director Elisabeth Faure said: "When a nutritious hot meal is available at school, attendance rates increase significantly. School meals provide food security for children, keeping them in school and enabling them to concentrate on their studies."
All schools in Guinea were closed for several months due to the Ebola outbreak last year. When students started to return to classrooms in January, WFP played a role in encouraging families to send their children to school by scaling up the number of school canteens.
Do the math: 240,000+ kids will receive school meals in #Guinea. That's a lot of happy faces https://t.co/WKPCUZ8w30 pic.twitter.com/a36F58Oy1s
— World Food Programme (@WFP) November 10, 2015
Working with the country's education ministry and partners, it is providing hot meals in the poorest regions where malnutrition rates are high. Guinea has 1.9 million people who do not have enough food to lead healthy lives.
More than 17% of Guinea's primary-age population are not at school – three-quarters of them girls. So WFP is providing take-home rations to girls who attend school regularly.
Ms Faure said: "WFP's take-home rations encourage parents to send their daughters to school. When girls are educated, they are more likely to have fewer and healthier children, breaking the cycle of hunger and malnutrition."
---
More news
Theirworld's mission to give children in crises a safe place to learn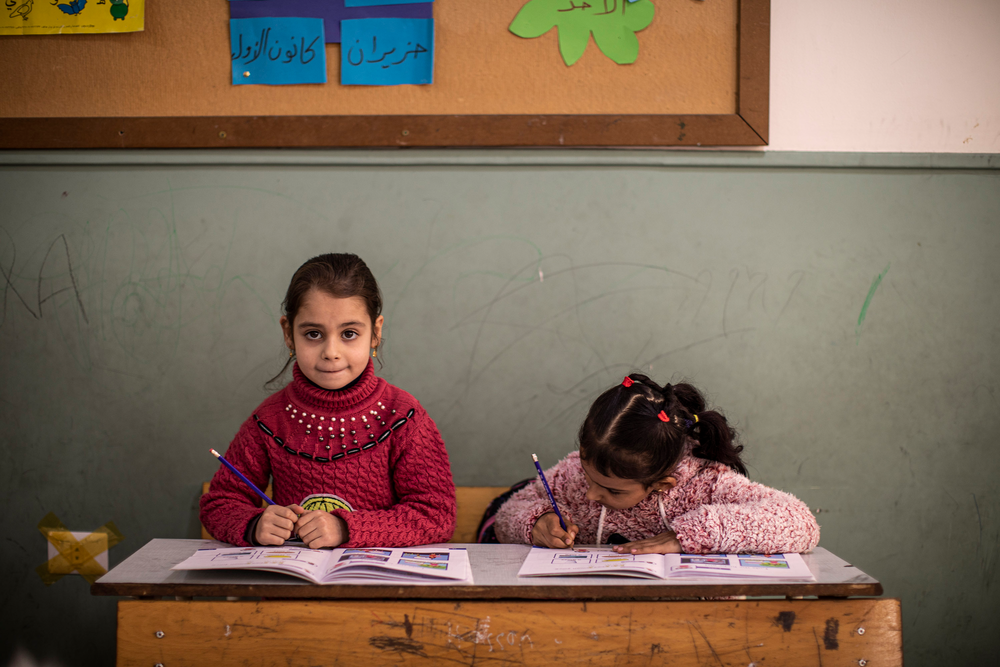 Theirworld's mission to give children in crises a safe place to learn
We thought loud noises were a storm – it was Russia bombing Ukraine
We thought loud noises were a storm – it was Russia bombing Ukraine