Big funding boost will help to keep Palestinian schools open
Education funding, Education in emergencies, Refugees and internally displaced people
---
The future of 526,000 children educated at schools run by a crisis-hit UN agency is looking more secure after countries stepped in with another $122 million.
---
The future for 526,000 Palestinian students looks brighter today after the crisis-hit United Nations agency that educates them received a huge funding boost.
After the United States withdrew backing earlier this year, UNRWA faced a huge financial shortfall that meant its 711 schools were under threat. 
But new contributions of $122 million were made at a meeting of government ministers in New York that will help to keep schools in the West Bank, Gaza, Lebanon, Jordan and Syria open for a few more months.
That still leaves the agency more than $60 million short of the total it needs to provide services until the end of the year. Education accounts for 54% of UNRWA spending.
The pledges of additional money were made by several countries on the sidelines of the UN General Assembly.
"It is a very big step that has been achieved," said Pierre Krähenbühl, Commissioner General of UNRWA. "I express my genuine appreciation for the generous funding announcements made by Kuwait, the European Union, Germany, Norway, France, Belgium and Ireland." 
"The results of the New York meeting, added to the support received from other partners this year, represent a very significant achievement."
The funding boost came after Palestinian students made a "save our schools" plea to international leaders. Ahmad Baker, 14, and 15-year-old Aseel Sabooh spoke passionately about the plight of Palestinian students in New York.
"We have hopes and dreams like all other children," Ahmad told an event hosted by the Global Business Coalition for Education. "Please, please help us to protect our education."
UNRWA (UN Relief and Works Agency for Palestinian Refugees) was devastated when the United States slashed its funding from $250 million to $60 million in January. The UN then announced last month that it was halting all financial help.
At the time, Krähenbühl paid tribute to donors who have stepped up in recent months to help. He said 25 countries had advanced their donations, 30 donors had provided additional contributions and some had signed multi-year agreements.
Following the New York meeting, Jordan's Foreign Minister Ayman Safadi said: "We're sending a message that the world does still care about the plight of Palestinian refugees.
"The challenge is to sustain this effort and part of what we discussed today is a way in which we could have a long-term financial planning so not every year in August Palestinian kids will be wondering if they have a school to go to."
---
More news
Young people's tireless campaign for an education game-changer
Young people's tireless campaign for an education game-changer
Theirworld's mission to give children in crises a safe place to learn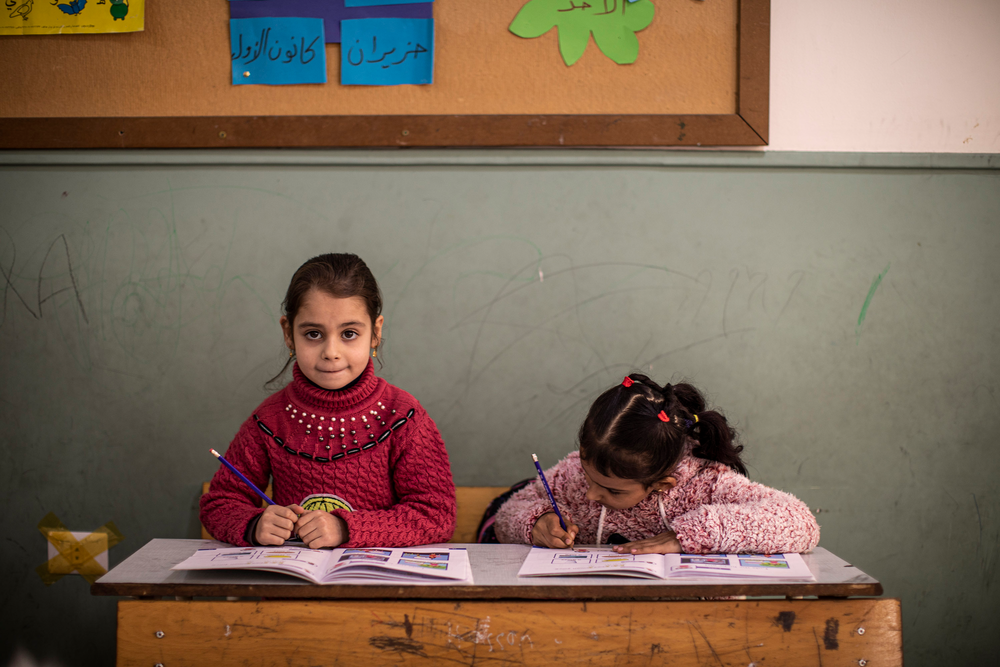 Theirworld's mission to give children in crises a safe place to learn