"I kept on asking myself how can children admitted to hospitals for a long period make up for what they are missing at school?"
Barriers to education, Global Youth Ambassadors, Right to education, Teachers and learning
---
One of our Global Youth Ambassadors from Ghana tells how she is helping to make a difference by volunteering on a children's ward.
---
It's amazing how some people think they have it all but yet still do little to make an impact in life.
It's fascinating how children who are a notch above the rest go through a whole lot to attain quality education.
The existing gap in education is as a result of lack of infrastructure, lack of skilled teachers, culture, superstitions and poverty.
I kept on asking myself how can children admitted to hospitals for a long period make up for what they are missing at school?
So I started voluntary work at 37 Military Hospital Accra-Ghana at the Nkrumah Children's ward – to teach the children on admission in order to help them make up for their losses.
This helped them revise and also engaged them positively and also aided healthy interactions among other children. This helped them build better social skills.
The mode of teaching was electronic and periodic quizzes were organised to see how best they were learning.
I did play videos on educational stuff which helped in all the domains of development (physical, emotional, psychological and cognitive)
I had a good time with the children and hope to extend this service to other children in other hospitals.
I am Benjamina. I am for children.
---
More news
New school resources focus on disability and girls' education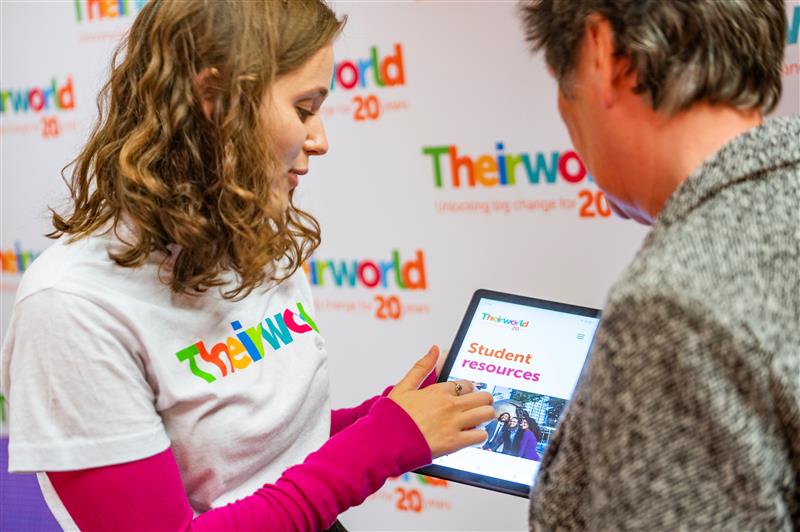 New school resources focus on disability and girls' education
Roger Federer supports the Act For Early Years campaign
Roger Federer supports the Act For Early Years campaign