Give a gift with heart with Theirworld's Christmas candles
Theirworld
---
These beautiful hand-poured candles are a stylish present that also helps you to support some of the world's most vulnerable children.
---
Don't just give a gift this Christmas, give a gift that changes lives. 
Theirworld has you covered for that special gift, with three beautiful hand-poured Christmas candles that let you support the world's most vulnerable children. 
Whether it's a treat for yourself or the perfect present for your caring friend, our candles are a simple way to give a beautiful gift with meaning.
Theirworld's Goodwill, Hope and Miracle Candles offer three stylish gifts with delicious scents. 
Goodwill offers the charming spicy tones of frankincense and the delicate sweet notes of myrrh.
Hope will put you in the Christmas spirit, with a distinctive combination of freshly-roasted chestnuts and walnuts mixed with the soft, spicy nuances of white ginger, cinnamon and clove. 
Miracle will fill your home with the stunning spicy Christmas combination of nutmeg, cinnamon, clove and glazed orange. 
Hand-poured in the Outer Hebrides using 100% natural soy wax, our candles cost £24.99 and use premium fragrances and pure cotton wicks, with a burn time of approximately 55 hours.
---
More news
Take the test and discover how our Schools Hub helps students grasp the global education crisis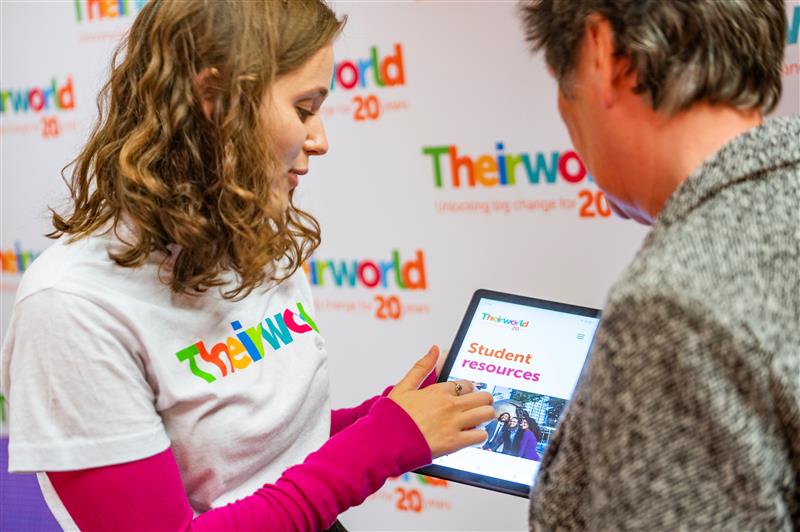 Take the test and discover how our Schools Hub helps students grasp the global education crisis
#LetMeLearn: the story of a global education campaign
#LetMeLearn: the story of a global education campaign