Gordon Brown wins Jo Nesbø award and gives prize money to Theirworld
Global Youth Ambassadors, Gordon Brown, Theirworld
---
The UN education envoy collected the honour in Norway from the thriller writer for his efforts to get every child in the world into school.
---
Gordon Brown has received international author Jo Nesbø's annual award in Oslo for his "special" efforts in trying to get every child in the world into school.
The United Nations Special Envoy for Global Education and former British Prime Minister promptly lived up to the spirit of the presentation – by giving the £200,000 reward to Theirworld.
The Harry Hole Prize was established in 2008 by Norwegian thriller writer Nesbø and named after his famous fictional detective. It honours those who have been recognised for "simply doing good things". 
Nesbø's novels – including The Snowman and Macbeth – sell millions across the world.
Brown received the award in Oslo's Restaurant Schrøder – where Harry Hole regularly enjoys coffee and burgers. One of the guests attending the ceremony was Norwegian Prime Minister Erna Solberg.
Brown said: "I am honoured to receive this award. We need to support work to break down the barriers that prevent young people from going to school – and bring young people to the front lines of the civil rights struggle of our time, the right to education.
"This is why I have chosen Theirworld as the recipient of this award, to help them build on the 1000-strong Global Youth Ambassadors group – young people under the age of 30, who are determined to campaign until every single child is at school and learning.
"They will build the movement of the next generation of leaders and activists for all of those denied an education."
James Cox, who accepted the award on behalf of Theirworld, said: "We have a network of young campaigners who work tirelessly to make the right to education a reality. 
"The Harry Hole Foundation's generous gift will transform the work we do to support them, develop their skills – and ensure the most committed campaigners in the world also have the greatest impact." 
A spokesman for the Harry Hole Foundation said: "Gordon Brown has done such special work on financing education in the world's poorest countries."
---
More news
Sarah and Gordon Brown share global education vision in 100th episode of Better Angels podcast
Sarah and Gordon Brown share global education vision in 100th episode of Better Angels podcast
Take the test and discover how our Schools Hub helps students grasp the global education crisis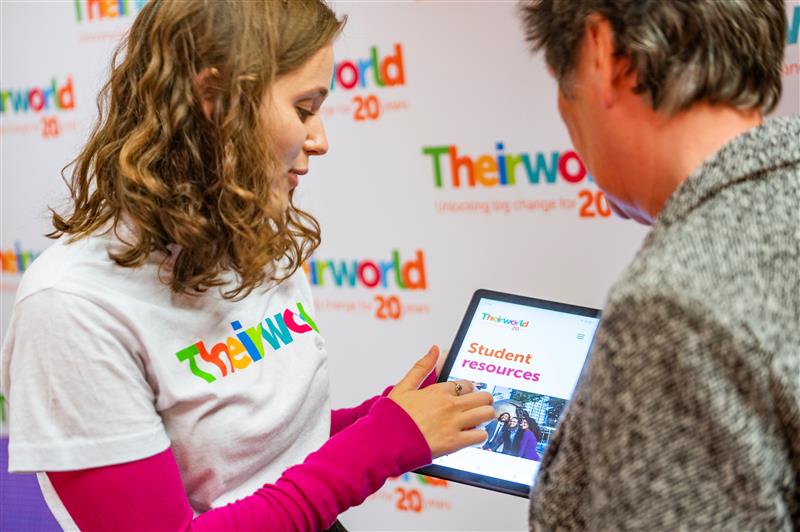 Take the test and discover how our Schools Hub helps students grasp the global education crisis