Donors and countries must do more to help children into pre-primary education says Graça Machel
Early childhood development, Right to education, Theirworld
---
The campaigner said every child needs quality services - after a Theirworld report revealed just 1% of aid to under-fives goes to pre-primary schooling.
---
The children's rights campaigner Graça Machel has called for countries and donors to invest more in pre-primary education.
She said the number of international donors supporting this crucial area of early childhood development is "shockingly small".
Machel – the former First Lady of Mozambique, widow of Nelson Mandela and an advocate for women and children's rights – was reacting to a new report published today by Theirworld.
It revealed that pre-primary education receives just 1% of all aid going to children under five years old – putting millions at a disadvantage before they even start primary school.  
Machel said: "We have seen tremendous progress in health and nutrition with concerted global campaigns making breakthroughs in tackling preventable child deaths and malnutrition. 
"Now is the time to build on this progress and deliver quality preschool services to all children, no matter who they are or where they are born."
In a blog for the Thomson Reuters Foundation, she said national governments and donors are "disproportionately investing in higher education, which favours children from wealthier income groups".
She added: "The establishment of the International Finance Facility for Education (IFFEd)  – similar to the one that exists for funding global vaccines – will help to fund overall education spending and be able to better target resources to pre-primary education. 
"International donors have an opportunity to come behind the launch of the fund at the G20 in Argentina later this year."
Theirworld's report shows that aid to early childhood development has increased in recent years, from $1.3 billion in 2002 to $6.8 billion in 2016. But that increase has been almost completely due to large increases in health and nutrition, which got 95% of the additional investment.
---
More news
Take the test and discover how our Schools Hub helps students grasp the global education crisis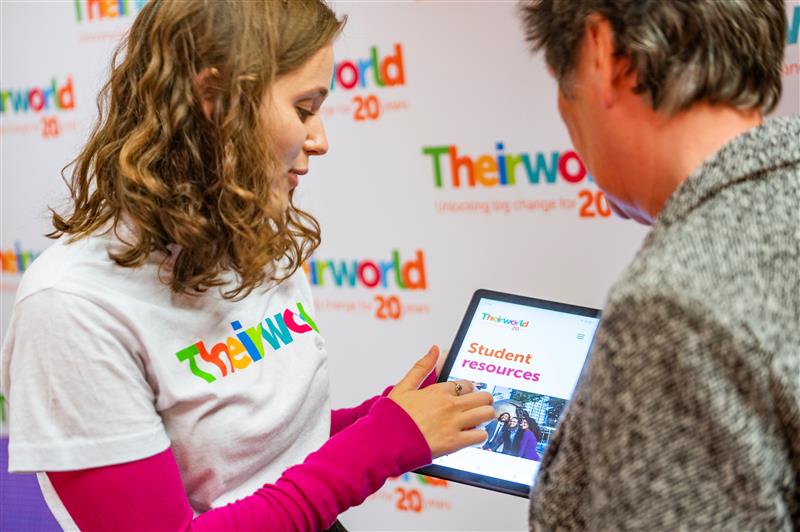 Take the test and discover how our Schools Hub helps students grasp the global education crisis
MyBestStart programme gives young girls the education they deserve
MyBestStart programme gives young girls the education they deserve