Haiti protests underline why plan to get 500,000 children into school is vital
Children's welfare after natural disasters, Education funding, Education in emergencies
Children at a school in southern Haiti. Picture:: Nancy Palus/IRIN
A mass protest by students and teachers in Haiti has demonstrated why a plan to achieve universal education for the 500,000 out-of-school children in the country is so vital.
Thousands marched on February 3 in the coastal town of Petit-Goave under a banner mourning "the death of education".
The protest, involving teachers and students from high schools and colleges, was the latest in a series of education demonstrations in various parts of the Caribbean country.
The protests came weeks before aid organisations from across the world will join with Haiti's prime minister to fund an ambitious plan to help the country's out-of-school children.
Following a meeting during the World Economic Forum in Davos, Switzerland, in late January, the Haitian government is working closely with the UN Special Envoy for Global Education, Inter-American Development Bank, the United States and other partners to achieve universal education for all Haitian children before the end of 2015.
Philanthropist Carlos Slim has also added his support to the cause of getting all children in Haiti to school.  A summit will be held in April to convene donors from the global community to finance the ambitious new plan.
---
More news
Young people's tireless campaign for an education game-changer
Young people's tireless campaign for an education game-changer
Theirworld's mission to give children in crises a safe place to learn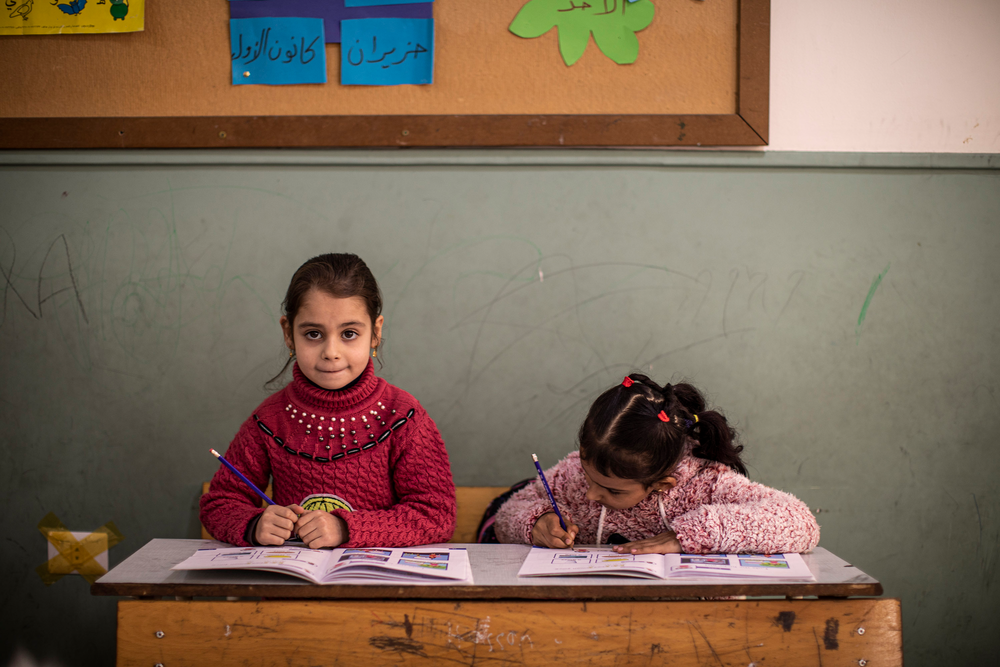 Theirworld's mission to give children in crises a safe place to learn