"As a way of giving back to my community I started a project to help school kids read and write in English"
Global Youth Ambassadors, Right to education, Teachers and learning
---
One of our Global Youth Ambassadors from Ghana tells how he has supported more than 500 children through an educational project
---
I'm taking a cue from what Albert Einstein once said about education: "It is the supreme art of the teacher to awaken joy in creative expression and knowledge."
With this in mind, the education given to me by parents has helped me to become the kind of leader I aspire to be. 
I have seen the need to help children in public schools express themselves properly in the English language, as children from the private sector of education do. 
As a way of giving back to society – more importantly, my community (Atibie – kwahu) and other surrounding communities (mpraeso and Obomeng) – I started a small educational project called "Help them learn". 
This campaign aims to help public school kids read, write, understand and find meanings to English words. 
In doing so, story books are given out to kids to read and find meanings to words with the help of the facilitator (me) when their school is visited. 
A way of measuring their performance is through quizzes. Since 2015 more than 500 school kids have benefited from the programme. 
I volunteered to work in the later part of 2016 with the Nadine Foundation. I joined them because I saw their activities were in line with what I do.
Since I joined Nadine, we have taken charge of several community educational activities and people can monitor our activities from our Facebook page. I urge all to support children's education for a brighter tomorrow. Thank you.
---
More news
New school resources focus on disability and girls' education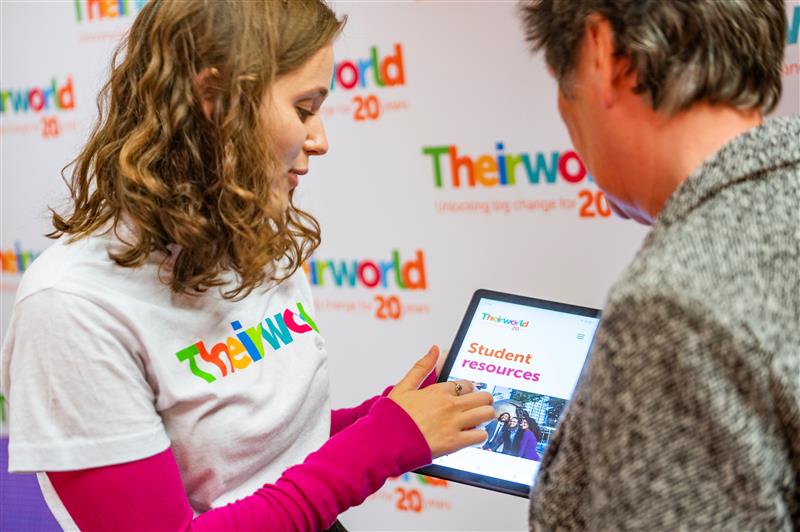 New school resources focus on disability and girls' education
Roger Federer supports the Act For Early Years campaign
Roger Federer supports the Act For Early Years campaign