"Our project was aimed at eliminating gender-based violence and reached more than 8000 refugees"
Barriers to education, Child marriage, Days in the childhood development calendar, Girls' education, Global Youth Ambassadors, Teachers and learning
---
As part of a series to mark World Humanitarian Day on August 19, one of our Global Youth Ambassadors from Egypt about eliminating gender-based violence.
---
My name is Naglaa Fathy Lithy, I am a Global Youth Ambassador from Egypt. 
A few other Global Youth Ambassadors and I have been working to assist refugee women in partnership with Misr Foundation and Care Egypt – in co-operation with United Nations High Commissioner for Refugees, United Nations Population Fund and the Bureau of Population, Refugees and Migration.
Our work began in January this year when we were selected to conduct workshops for refugee women living in Egypt. 
The project was aimed at eliminating gender-based violence and reached more than 8000 refugees in Egypt, from countries such as Syria, Iraq, Lebanon, Somalia, Sudan, Liberia, Nigeria and Egypt. 
We worked as peer educators, ensuring we were effective so that the sessions would continue after the training was complete.
We discussed female genital mutilation, harassment, early marriage and rape. We also had sessions about self-defence; how to act in rape situations; why education and schools were so important; why girls shouldn't be deprived of education; and how early marriage affects their rights and health.
It was challenging to talk to refugee women about such sensitive topics and solve the problems they are facing. 
However, eventually we found the participants were eager to learn about the topics and understood that their rights had been violated. They were against those types of violence and recommended we do the same sessions for teenagers and males.
Many of the women we worked with had not completed their education and others did not even have the chance to know what school is. 
We are looking towards next steps including community education to include reading and writing.
---
More news
Skills for the future give young people the best chance of success
Skills for the future give young people the best chance of success
Take the test and discover how our Schools Hub helps students grasp the global education crisis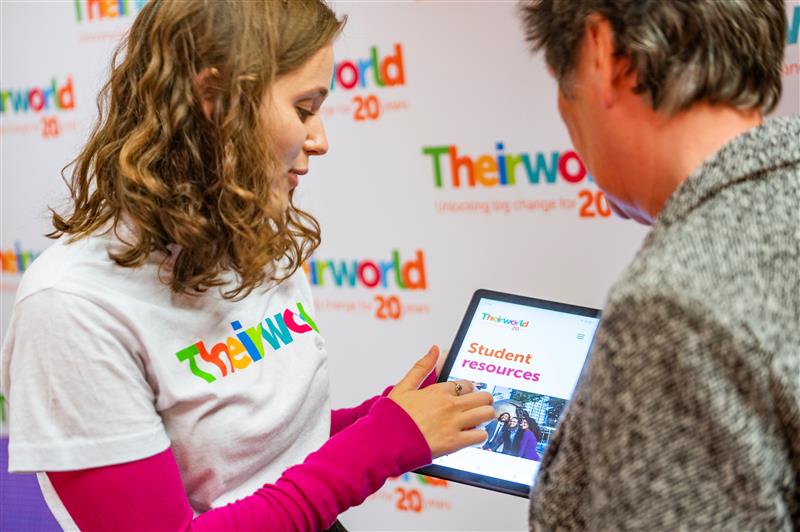 Take the test and discover how our Schools Hub helps students grasp the global education crisis