"We started a weekend school for underprivileged children and already have 25 students"
Barriers to education, Discrimination of marginalised children, Global Youth Ambassadors, Right to education, Teachers and learning
---
In an Indian village, poor children are getting lessons, equipment and food thanks to the efforts of one of our Global Youth Ambassadors and his team.
---
It is aptly said by Aristotle that "the roots of education are bitter, but the fruit is sweet" – and I came to learn this eternal truth from an early age.
If the darkness of ignorance is to be dispelled then the sun of education has to rise. So many children are born talented, have immense capacity for understanding and are naturally bright – but poverty has deprived them of an education. 
I have long been concerned for underprivileged children, especially those who are unable to access education due to lack of resources or poverty. 
Myself and a small team wanted to make a difference in our area so we started a weekend school in a village called Gaukheda on the bank of river Tapi. 
There is only one government school in this village and we use this building to teach on Saturdays and Sundays. 
We travelled around the local villages to encourage and gather students who were too poor to pay the government school fee to attend our lessons during the weekends.
We started this project on October 2 on Mahatma Gandhiji's birth anniversary. 
We provide the students with textbooks, notebooks, pens, pencils, school bags and all the school stationery they need. 
We also provide them with snacks, biscuits and other nourishing food which also helps them to develop interest in coming to school and retain sufficient energy and concentration for quality learning whilst they are in their lessons.
At the beginning, we struggled to attract students and had between foru and five children attend. Then through them the message spread and we now have between 20 and 25 students each weekend! 
This is a great achievement for myself and my team and we're really pleased to be able to teach these children. We are content to be able to put a smile on their faces. 
Our sole aim is for these students to get the best education possible so we try to impart the best that we have. 
We are being helped by our local friends and some charitable trusts and our dreams of helping these students are coming true. 
We work tirelessly to prepare lessons and offer the students our very best teaching.
Our hard work is bearing fruit and we are looking forward to seeing the change that is going to take place very soon. 
I would like to thank each and every person who is associated with me in my efforts and may we continue to help the local community.
---
More news
Take the test and discover how our Schools Hub helps students grasp the global education crisis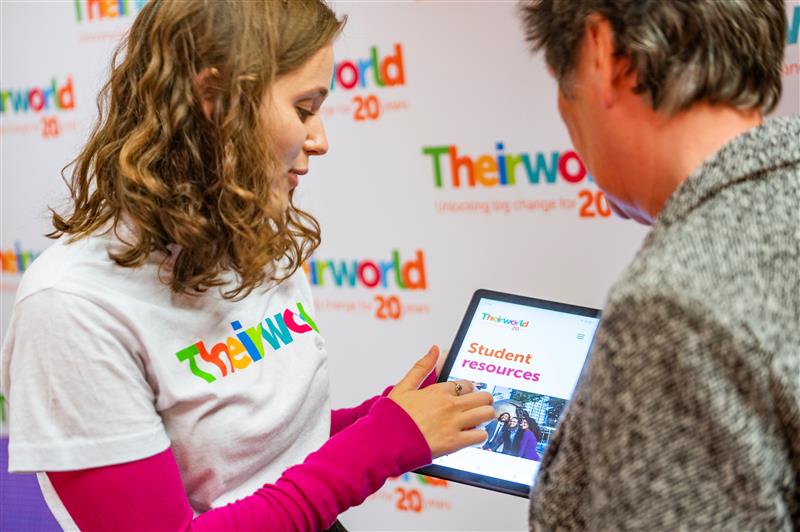 Take the test and discover how our Schools Hub helps students grasp the global education crisis
Teacher helps Harrison move from life on the street to success at school
Teacher helps Harrison move from life on the street to success at school