Indonesia earthquake: school and support are crucial for traumatised children
Children's welfare after natural disasters, Education in emergencies
---
Many schools are reported to be among thousands of buildings destroyed or badly damaged by the disaster on the island of Lombok.
---
Traumatised children will need temporary education and expert help in the wake of the powerful earthquake that rocked the Indonesian island of Lombok.
Two days after the quake destroyed thousands of buildings and left at least 105 dead and over 230 seriously injured, rescuers are searching for survivors in the rubble.
The disaster happened two days ago, on a Sunday evening, so children were not at school at the time. But many schools on the popular tourist island are reported to have been destroyed or extensively damaged. 
That means thousands of children already deeply affected by the tragedy may have no classrooms to return to. Natural disasters can mean children miss out on vital education and are deprived of a safe place to be in very traumatic situations.
Save the Children and its partner in Indonesia, Yayasan Sayangi Tunas Cilik (YSTC), has warned about the psychological impact of Lombok's earthquake on children.
Thousands of families have been made homeless in Lombok's capital Mataram and there is no power.
"There are thousands of people sleeping outside, with as many as 80,000 people either in informal shelters or simply in the open air as they are too afraid to stay indoors," said Silverius Tasman of YSTC.
"For children, our number one concern is their psychosocial wellbeing. Our team will provide psychological first aid to children, as well as train teachers to build psychosocial support activities into their curriculum. 
"Our expert staff will work with parents and caregivers so they can recognise signs of distress in their children and provide comfort and support."
Tasman said YSTC will ensure children have safe spaces to play and relax. The organisation is supporting the government to ensure those school buildings still standing are thoroughly assessed before children return to classes.
He added: "In the meantime, we will support by providing alternative education options as they are needed – including providing some teaching kits as well as temporary learning spaces as a means of helping children to retain a sense of normalcy and routine," he added.
The 6.9-magnitude earthquake struck Lombok a week after an earlier tremor that killed 17 people. Tourists cut their holidays short and left Lombok and nearby islands.
A home for underprivileged children – which had its own school – was destroyed, leaving its 80 residents on the streets. 
"It was a very frightening and emotional experience for the children who have already been traumatised by exploitation, abuse and neglect," said Dutchman Chaim Fetter, who founded the charity Peduli Anak.
Many people have been too scared to return to their homes in case of aftershocks.
"Last night I was on the hill because I was afraid – I heard there would be a tsunami," Din Iqra from the northern village of Malaka told AFP. "Only this morning were we brave enough to come down."
---
More news
Theirworld's mission to give children in crises a safe place to learn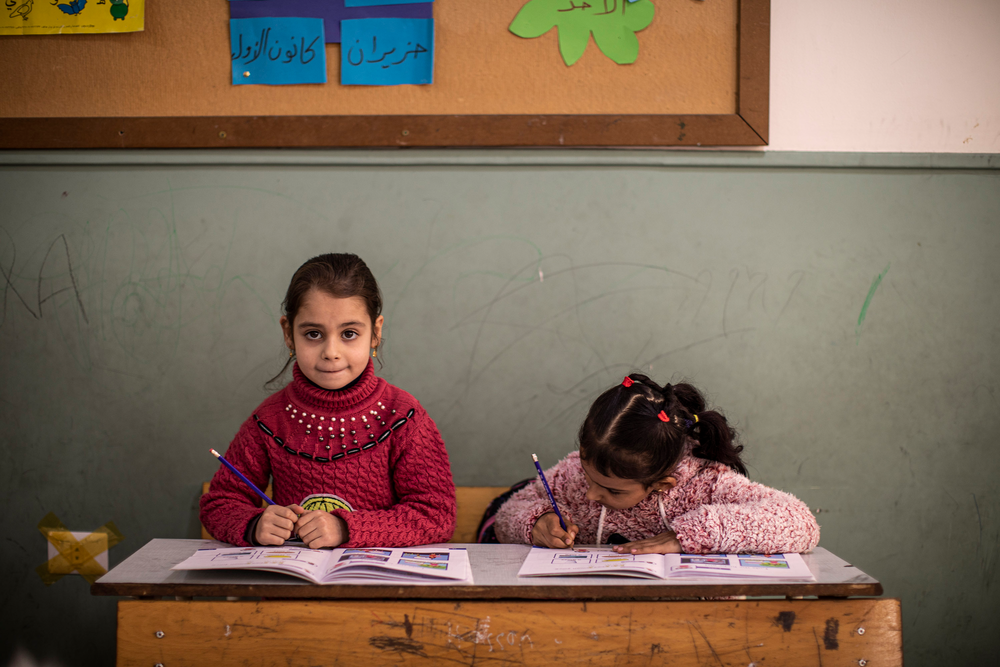 Theirworld's mission to give children in crises a safe place to learn
We thought loud noises were a storm – it was Russia bombing Ukraine
We thought loud noises were a storm – it was Russia bombing Ukraine