17 students rescued after flash flood kills 12 at school in Indonesia
Children's welfare after natural disasters, Education in emergencies
---
The victims were buried in debris and mud when a classroom wall collapsed at a village primary school. 
---
Seventeen students have been rescued after a flash flood swept through their primary school in Indonesia – but 12 others were found dead.
Search and rescue teams discovered the surviving children and two teachers were trapped under rubble or had been swept away by the waters. 
All the victims were under 12 and attended the village school in Muara Saladi on North Sumatra. They died when a classroom wall collapsed.
"The victims were buried in a torrent of mud and wall debris," said Sutopo Purwo Nugroho, a spokesman for disaster mitigation agency BNPB.
Torrential rain set off flash floods and landslides three days ago, destroying hundreds of houses and killing at least 21 people.
Flooding is common in South Asian countries. Last year 1.8 million children had their education disrupted when 18,000 schools were damaged or destroyed in India, Bangladesh and Nepal.
https://twitter.com/globalfloods_eu/status/1051101007457832961
In 2015, flooding in Myanmar put 4100 schools out of action, leaving 250,000 children in limbo for several months.
Natural disasters like flooding can stop a child's education for months or even years – but less than 2% of aid goes towards education in these situations.
Education can be lifesaving in a crisis. Not being in school can leave children at risk of child labour, early marriage, exploitation and recruitment into armed forces. School also gives children a safe space to recover from the trauma.
There were reports on October 12 that 200 children were missing after a massive landslide had swept away a school in Uganda. But three days later, the death toll has been put at 42 and the earlier report seems to have been discounted.
President Yoweri Museveni yesterday visited the affected villages in Bududa district in the foothills of Mount Elgon.
---
More news
Theirworld's mission to give children in crises a safe place to learn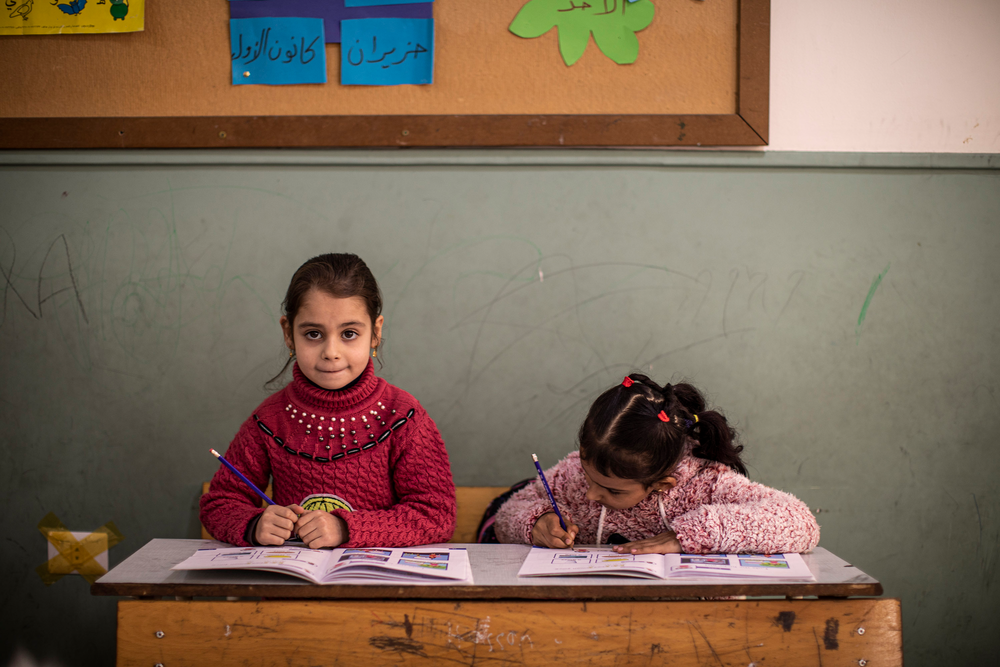 Theirworld's mission to give children in crises a safe place to learn
We thought loud noises were a storm – it was Russia bombing Ukraine
We thought loud noises were a storm – it was Russia bombing Ukraine