"How focus on early years will help Kenya's new school system to develop children's skills"
Early childhood development, Global Youth Ambassadors, Teachers and learning
---
On International Literacy Day, a Global Youth Ambassador from Kenya examines the country's new curriculum and what it means.
---
The Kenyan government has published its new curriculum, replacing the previous 8-4-4 system which had a clear "white collar look". 
On International Literacy Day 2018, which this year runs under the theme "Literacy and Skills Development", we are going to explore the opportunities that the new curriculum holds for Kenya's education future.
Kenyan literacy rates are among the highest in East Africa. Since 2003, the government of Kenya has provided tuition-free education for the first eight years in primary school. 
Still, the Ipsos Synovate survey (2017) showed that 2.4 million Kenyans are illiterate.
The new curriculum has a 2-6-3-3-3 system. This system will cater for the critical and essential pre-primary level of schooling for children under six years of age with two years of pre-primary education, followed by six years in primary education. 
A lot of emphasis has been placed on the formative years of learning. In the six years of lower primary, the pupils will learn their mother tongue, Kiswahili, English, literacy, social studies and agricultural activities. 
After the six years of primary, they will move on to upper primary for three years, followed by another three years in junior secondary and the last three years in senior secondary education. 
Literacy plays a basic role in skills development. Students are able to learn how to speak, listen, understand, watch and draw.
Those graduating from senior secondary may pursue then a three-year university degrees or join vocational training centres.
The curriculum is wholly skills-based and the evaluation will consist of Continuous Assessments Tests (CATs), as opposed to exams. Specific talents will be identified at a young age and, when nurtured, could be utilised to develop a future career. 
There is also the provision to integrate Information and Communication Technology (ICT) at all levels. Kenya is already an ICT hub in  Africa and it will need a skilled future generation in order to maintain the title it proudly boasts.
The new system provides the best opportunity for the national government, the local administration (county governments) and other stakeholders to bring the necessary and often-ignored focus on pre-primary education.
Effective pre-primary education provides a solid base for skill development for the young and future generation. Increased funding for pre-primary will translate into better conditions for learning and skills development.
Literacy plays a basic role in skills development. Students are able to learn how to speak, listen, understand, watch and draw. These are called soft skills and they are essential in decision-making and communication. 
They also develop hard skills. These are knowledge-based skills which are accompanied by certification and technical skills. The application of both hard and soft skills will be critical in delivering new inventions and innovations.
  
The old 8-4-4 system consisted of eight years in  primary school, four years in secondary and four years at University to gain a basic undergraduate degree. The old curriculum has been blamed for the output of "white collar" graduates. 
At the end of 2017, youth unemployment stood at 40% and is projected to rise unless something changes. 
A lot of technical subjects were removed from the old curriculum at the end of 2000, including agriculture, arts and craft, home science and music studies. This could be seen as a key factor in graduates having fewer technical skills.
  
Hopefully, the new 2-6-3-3-3 curriculum will equip the future generation with the necessary skills and competencies they will need in real-life situations. 
They will need these skills in an increasingly dynamic world which continuously demands different capabilities to address daily challenges, while pre-empting future ones.
---
More news
Take the test and discover how our Schools Hub helps students grasp the global education crisis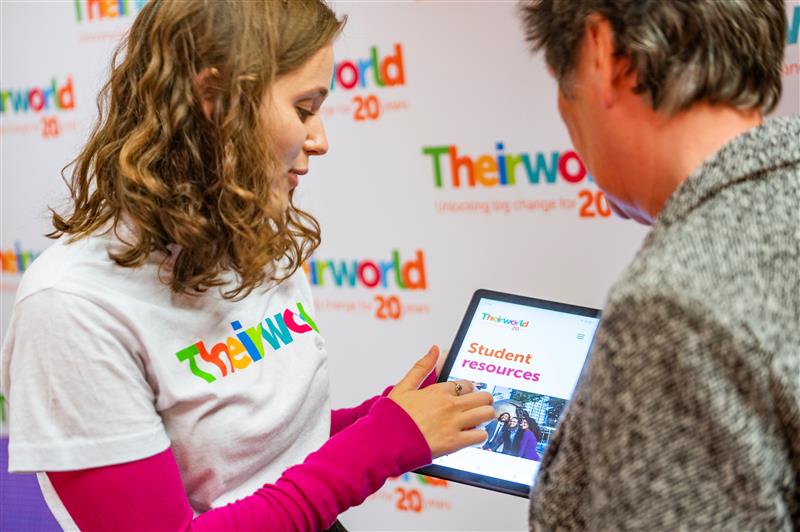 Take the test and discover how our Schools Hub helps students grasp the global education crisis
MyBestStart programme gives young girls the education they deserve
MyBestStart programme gives young girls the education they deserve