"We need to invest and commit ourselves to free, quality education that is founded on innovation, empowerment and engagement"
Discrimination of marginalised children, Global Youth Ambassadors, ​Learning through play (Early years), Right to education, Teachers and learning
---
One of our Global Youth Ambassadors tells how he has started a foundation in South Africa to help develop a culture of achievement and excellence in education.
---
Now is the accepted time, not tomorrow, not some more convenient season. It is today that our best work can be done and not some future day or future year. It is today that we fit ourselves for the greater usefulness of tomorrow. Today is the seed time, now are the hours of work, and tomorrow comes the harvest and the playtime." W.E.B. DuBois, American, historian, writer and civil rights activist
I have chosen these pertinent words to show the urgency with which we need to treat the challenge of getting every child into school. 
Without this urgency and ambition we will not reach Sustainable Development Goal 4 by 2030: "Ensure inclusive and equitable quality education and promote lifelong learning opportunities for all." 
I have recently started the Monde Sitole Educational Strategies Foundation to develop a culture of achievement and excellence in education. 
The charity's overarching aim is to get 700,000 of South Africa's children back into the classroom. Innovation and ingenuity are missing links in South Africa's education system that need to be addressed if we are to inject it with new life for the future.
Serious change needs to take place to allow our youth to plot their own destinies whilst spearheading solutions for the many issues that our country faces. 
Through a range of strategies and initiatives, the Monde Sitole Foundation aims to nurture a culture of achievement, efficacy and excellence by promoting an impactful, meaningful, comprehensive, engaging, integrated and holistic approach to education.
We need to invest and commit ourselves to free, quality education that is founded on innovation, empowerment and engagement of children and adults.
Education is not only an individual's way of escaping poverty – an educated generation can lead to a nation that is self-sufficient, innovative and focused on developing skills needed in an increasingly globalised world. 
Central to this aim is listening to our youth and encouraging them to share their ideas on how to problem-solve challenges they face.
The Monde Sitole Foundation has established a Next School Initiative, which is a three-day event to be held annually. 
With key brand partners, mentors and community integration, the summit will consist of an exhibition space where makers, inventors and entrepreneurs can showcase their inspiring work to the local community. 
Young learners will also be encouraged to partner with mentors and design a concept that solves an issue in their community. 
We want to show that teaching is a fun, creative and engaging art form and create a platform where education plays a pivotal role in eradicating poverty.
---
More news
Take the test and discover how our Schools Hub helps students grasp the global education crisis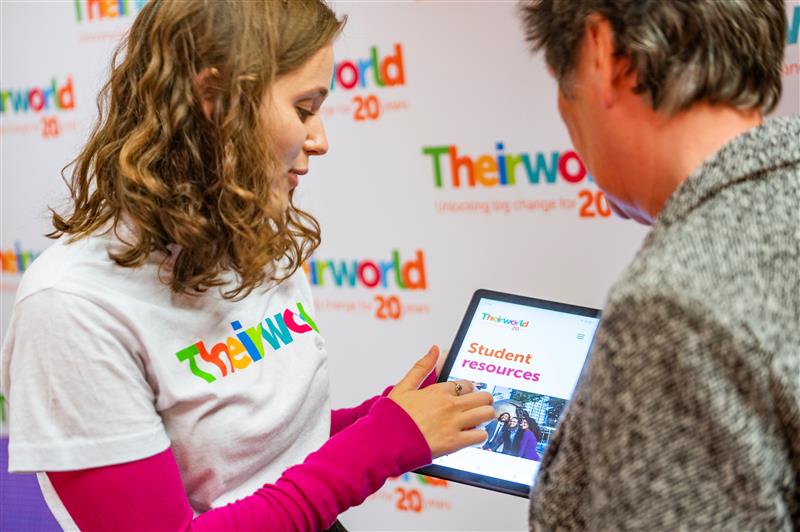 Take the test and discover how our Schools Hub helps students grasp the global education crisis
Teacher helps Harrison move from life on the street to success at school
Teacher helps Harrison move from life on the street to success at school