Join us as we mark 20 years of Theirworld's mission to unlock big change
Sarah Brown, Theirworld
---
Watch Theirworld Chair Sarah Brown's special message to supporters as we continue to help some of the world's most vulnerable children.
---
2022 is going to be a very special and exciting year for Theirworld. It's 20 years since we began our mission to help vulnerable children – and our ideas and impact have continued to grow. 
Throughout the year, we'll mark our anniversary with new actions and innovations to give children the best start in life, a safe place to learn and skills for the future. 
Theirworld Chair Sarah Brown has recorded a video message for supporters. Watch it here.
Watch the video
How you can help
We'd love you to be involved in our 20th anniversary year. You already support the work of Theirworld by subscribing to this newsletter. But you can also help in other ways: 
---
More news
Sarah and Gordon Brown share global education vision in 100th episode of Better Angels podcast
Sarah and Gordon Brown share global education vision in 100th episode of Better Angels podcast
Take the test and discover how our Schools Hub helps students grasp the global education crisis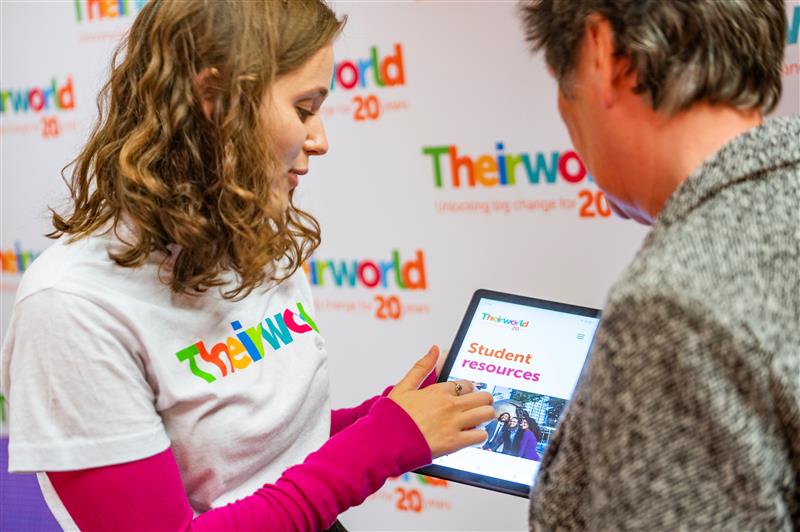 Take the test and discover how our Schools Hub helps students grasp the global education crisis