Keeping 1.5m schoolchildren safe from earthquakes in Kyrgyz Republic
Children's welfare after natural disasters, Education in emergencies
---
The Central Asian country is prone to natural disasters - so a programme to make its schools safer is crucial.
---
Earthquakes are a constant threat in the Kyrgyz Republic. The Central Asian country experiences more than 300 of them every year.
On top of that, it is also prone to a variety of other natural events, including landslides, mudflows, avalanches and floods caused by glacial lakes spilling over.
All of that leaves many of the 3200-plus schools and preschools – and their 1.5 million students – vulnerable to damage.
To combat the threat of severe earthquakes, the Kyrgyz Republic is retrofitting (modifying existing buildings to make them safer) or replacing schools that are highly vulnerable to seismic activity. 
A large proportion of school buildings are vulnerable to earthquakes because of their structure, including adobe buildings.
"The project will identify schools to be improved through a transparent risk-informed process, conducting feasibility studies and undertaking seismic retrofitting and capital repairs of existing buildings", said David Sislen of the World Bank earlier this year.
As part of the programme, government officials and members of parliament have just visited Turkey to see a project in which over 780 schools were retrofitted and another 270 rebuilt to ensure the safety of 1.5 million students and staff in Istanbul.
The Kyrgyz government has adopted the State Program on Safe Schools and Preschools, which aims to improve the safety of all 3228 educational facilities in the country by 2024.
Emergency earthquake exercises at schools were also initiated with UNICEF last year.
"We had a quite strong earthquake here," said school director Dinara Nuralieva. "It taught us a lesson. 
"There was panic, both among children and adults. We managed to evacuate the school – but it did not happen in an orderly way, as it should."
It is predicted that over a third of glaciers in Central Asia may disappear by 2100. This would increase dramatically the incidents of flash flooding, glacial dam bursts and other extreme weather events.
Nepal's education system was wrecked by massive earthquakes in 2015 that destroyed or damaged around 9000 schools and 30,000 classrooms. Almost one million children were out of school in the immediate aftermath. 
---
More news
Theirworld's mission to give children in crises a safe place to learn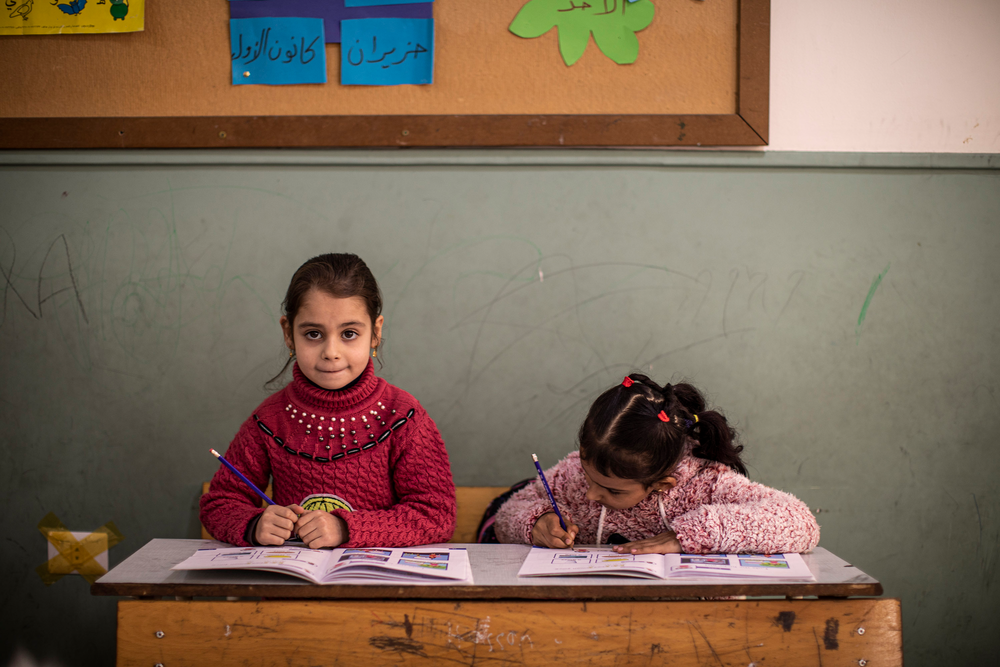 Theirworld's mission to give children in crises a safe place to learn
We thought loud noises were a storm – it was Russia bombing Ukraine
We thought loud noises were a storm – it was Russia bombing Ukraine