Theirworld honours three leaders for their outstanding work on education
Chibok girls, Global Youth Ambassadors, Right to education, The Education Commission, The Global Business Coalition for Education (GBC-Education), Theirworld, United Nations General Assembly
---
The awards were presented to UNICEF Chief Executive Anthony Lake, UNESCO Director-General Irina Bokova and former Tanzanian president Jakaya Kikwete.
---
Every great struggle needs leaders. People who show the way in difficult times through their example and commitment to the cause.
Theirworld and the Global Business Coalition for Education have honoured three leaders who have made outstanding contributions in the ongoing efforts to give every child and young person in the world the opportunity to be educated.
They are UNICEF Chief Executive Anthony Lake, UNESCO Director-General Irina Bokova and Jakaya Kikwete, former president of Tanzania and a member of the global Education Commission.
Bokova and Kikwete received their awards yesterday at an event hosted by our sister organisation GBC-Education in New York. They were presented by Sylvia Kakyo and Joannes Paulus Yimbesalu – two of Theirworld's network of Global Youth Ambassadors.
Theirworld President Sarah Brown said: "Irina Bokova has been a fearless leader of education –  she is one of the people that championed all of us when we were just starting to talk about things."
Accepting the award, Bokova said: "Now we have a global movement for education. 
"We have created a paradigm shift to make governments and societies accountable to what they do for education."
Introducing the award to Jakaya Kikwete, Joannes said: "In the last year, he has travelled to over 15 African countries to share the Learning Generation vision with presidents and prime ministers to encourage them to reform and invest in their education systems."
Sylvia said: "He's not stopping. He wants to ensure every leader on the continent is making the Learning Generation a priority."
Talking about his work with the Education Commission's groundbreaking Learning Generation report, Kikwte said: "I took to the roads, to spread the message – it has been received very well. They are ready to take action."
Anthony Lake also received his award in New York – accepting it on behalf of the staff at UNICEF, their partners and the communities where they work.
He said a key part of his role was to create the climate to allow UNICEF's global workforce to carry out their work effectively.
---
More news
Take the test and discover how our Schools Hub helps students grasp the global education crisis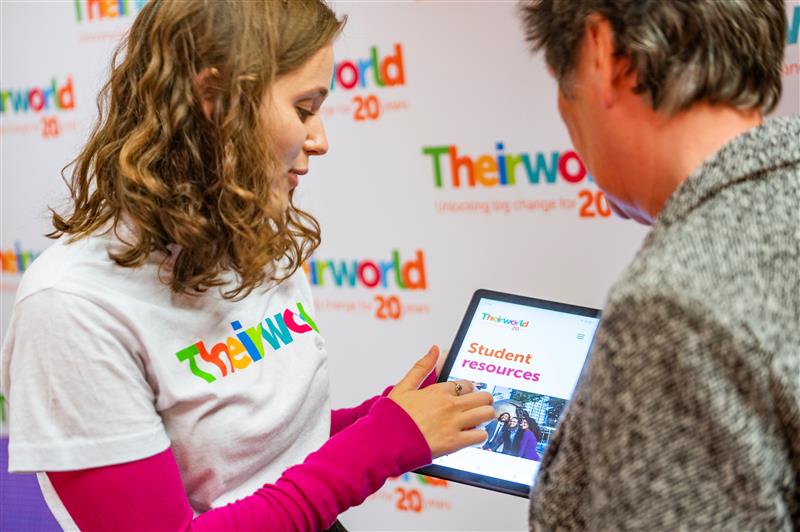 Take the test and discover how our Schools Hub helps students grasp the global education crisis
#LetMeLearn: the story of a global education campaign
#LetMeLearn: the story of a global education campaign