Liberian children go back to school after Ebola shutdown
Students stand in line at Don Bosco High School in Monrovia
Children in Liberia have begun to go back to school – six months after they were closed by the deadly outbreak of Ebola.
Most secondary schools across the West African country saw students return to classes. At Don Bosco High School in the capital Monrovia, about 80% of pupils returned yesterday.
A girl has her body temperature checked at Don Bosco High School
Students lined up to have their temperatures taken and wash their hands in chlorine before they were allowed to go through the school gates and go back to their education.
More than 7000 safety kits have been provided to about 4000 schools across Liberia, including buckets, soap, gloves and chlorine. The Ebola outbreak has killed more than 3600 in Liberia.
Students wait to go into their classrooms
The country's schools were all closed in July as the effects of the virus devastated Liberia, Guinea and Sierra Leone. They had been due to reopen two weeks ago but that was delayed to ensure safety protocols and training were in place.
Student Eric Blackie said yesterday: "We will be afraid to touch each other in class, some colleagues will be afraid to come around. But we cannot just be sitting at home."
A student washes her hands on first day back at school
Schools in Guinea began to reopen last month and more than 1.3 million children – about 85% of pre-Ebola attendance – are back in their classrooms and nearly all of the 12,000 schools are open. But Sierra Leone has still to begin sending its children back to school.
In December, a report by by the Global Business Coalition for Education and A World at School recommended a three-fold response to get five million children affected by the outbreak in the three affected countries  back into school. It was feared that millions of children are at risk of dropping out of school permanently, of becoming pregnant or ending up in child labour.
Video: New protocol for return to #school in #Liberia after #EbolaCrisis http://t.co/kByWazeq8K via @TR_Foundation
— 60 million girls (@60milliongirls) February 17, 2015
The report – titled Ebola Emergency: Restoring Education, Creating Safe Schools and Preventing a Long-term Crisis – recommended urgent steps needed to be taken by governments and the international community to get those millions of children back into school and learning. Schools in Guinea started to reopen in January.
---
More news
Theirworld's mission to give children in crises a safe place to learn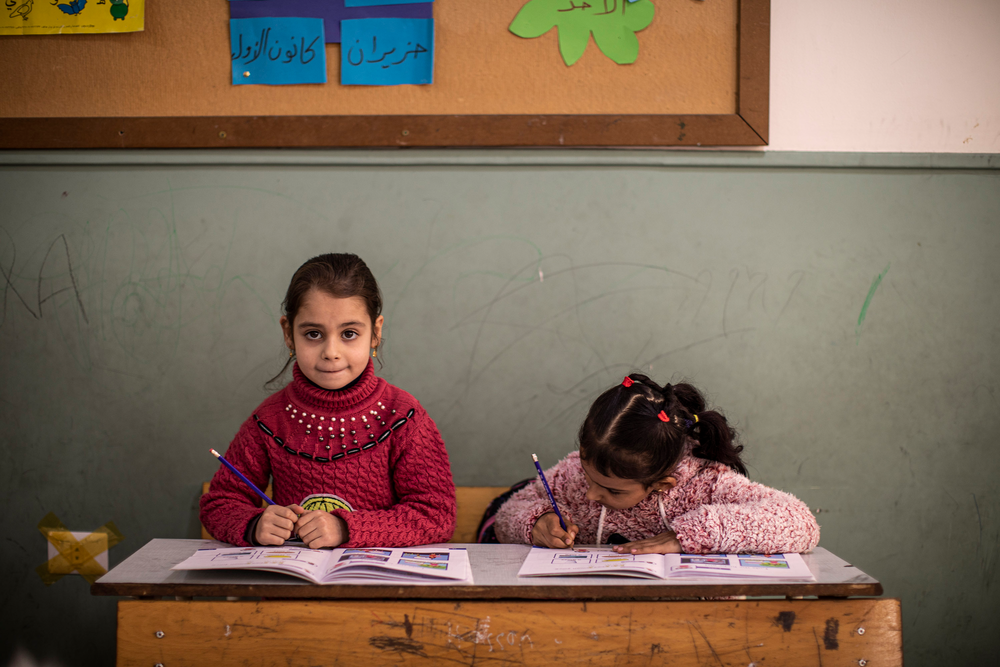 Theirworld's mission to give children in crises a safe place to learn
We thought loud noises were a storm – it was Russia bombing Ukraine
We thought loud noises were a storm – it was Russia bombing Ukraine