5000 schools destroyed or damaged by Mexico earthquakes
Children's welfare after natural disasters, Education in emergencies
---
As thousands of schools reopened today across the country, efforts were being made to help traumatised children get back into education quickly.
---
Children at 44,000 schools returned to their classrooms today after the earthquakes that devastated parts of Mexico.
But nearly 5100 schools were destroyed or damaged – threatening the education of thousands of children. And only 1% of Mexico City's 4000 public schools were reopened because of ongoing relief efforts in the capital.
"We are deeply concerned by the substantial damage sustained by schools in the hardest-hit communities and the impact this could have for children," said Christian Skoog, UNICEF Representative in Mexico.  
"It is essential that we find urgent solutions to get them back in the classroom as quickly as possible, both to secure their futures and to help restore a sense of normalcy to their lives following these traumatic experiences." 
Seven million children live in the areas affected by the earthquakes on September 8 and 19.
Nineteen children died when Enrique Rebsamen primary school in Mexico City was destroyed. More than 320 people are known to have been killed by the second 7.1-magnitude earthquake.
In the capital, only 103 schools resumed classes today after being certified as structurally safe. More than 4000 public schools and nearly as many private schools will remain closed for now.
The National Autonomous University of Mexico, with 350,000 students at campuses in and around Mexico City, resumed classes today.
UNICEF is working with its partners in areas affected by the earthquakes to establish temporary schools, promote school safety guidelines and train teachers in psychosocial support. 
The UN children's agency is also giving education supplies and early childhood development kits to teachers and caregivers.
Mexican President Enrique Pena Nieto said there will be a rapid evaluation of the damage caused and a quick rebuilding programme for schools and homes.
---
More news
Theirworld's mission to give children in crises a safe place to learn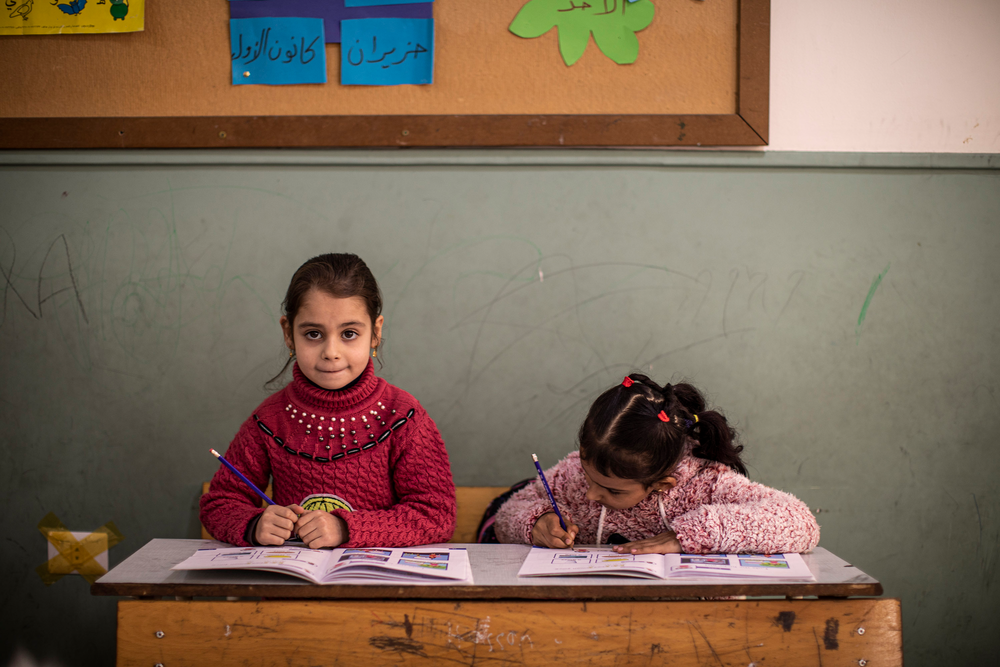 Theirworld's mission to give children in crises a safe place to learn
We thought loud noises were a storm – it was Russia bombing Ukraine
We thought loud noises were a storm – it was Russia bombing Ukraine