UN refugee chief Filippo Grandi features in new series of Better Angels podcast
Refugees and internally displaced people, Sarah Brown, Theirworld
---
The High Commissioner for Refugees talks to Theirworld Chair Sarah Brown about global challenges and what needs to be done to bring about positive change.
---
What are the biggest challenges facing the world and how can we deliver real and lasting change?
These questions are at the heart of a new series of Better Angels – the podcast for the activist spirit, hosted by Theirworld Chair Sarah Brown – which will run up to and during the United Nations General Assembly this month.
The series kicks off today with an episode featuring Filippo Grandi, UN High Commissioner for Refugees. 
He says education "is as important for refugees as it is for anyone else." With the UNHCR agency having just released its annual report on refugee education, he adds: "Refugees and displaced people have the right to have access to education, which for a long time has been neglected."
Grandi also talks passionately about the need for engagement – by leaders and individuals – to tackle the world's major issues. 
He says: "We can be engaged in fantastic ways, in very small ways – picking plastic from beaches or demonstrating in favour of peace or racial equality, participating in community-based organisations or voting – and voting well. This is the most fundamental form of engagement."
Sarah has spoken to a range of government ministers, heads of global organisations, education experts and scholars for the new series of Better Angels. 
This year was meant to signal a big push towards achieving the Sustainable Development Goals within the next 10 years. Instead, the global agenda has been dominated by the Covid-19 pandemic. Economies have been shut down, poverty has increased and more than one billion children were forced out of school.
In the podcast, Sarah asks her guests how they would tackle the global challenges and about the role that education played in their own lives and in their mission to make a positive difference. New episodes will be added throughout this week and next week.
---
More news
Sarah and Gordon Brown share global education vision in 100th episode of Better Angels podcast
Sarah and Gordon Brown share global education vision in 100th episode of Better Angels podcast
Take the test and discover how our Schools Hub helps students grasp the global education crisis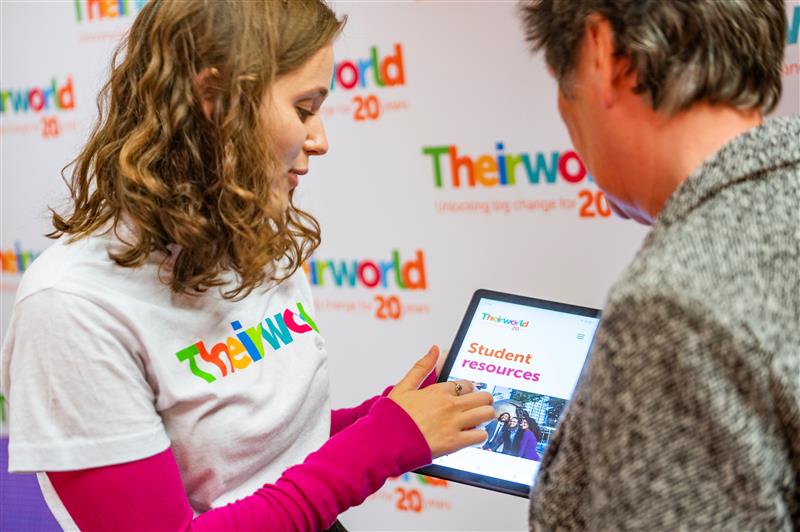 Take the test and discover how our Schools Hub helps students grasp the global education crisis