Nigeria's President Jonathan pledges $10m for Safe Schools Initiative
Nigerian President Goodluck Jonathan today gave the backing of his government for the Safe Schools Initiative with a pledge of $10 million. 
He made the commitment, which takes the funding so far to $20 million, In a meeting with United Nations Special Envoy for Global Education Gordon Brown.
It comes just days after the initiative was launched with a $10 million starting donation, pledged by a coalition of Nigerian business leaders working with Mr Brown, the Global Business Coalition for Education and A World at School. The Safe Schools Initiative will start in more than 500 schools in northern Nigeria.
Mr Brown gave President Jonathan messages of solidarity pledged by hundreds of thousands of people around the world who are taking part in the #BringBackOurGirls campaign. 
The special envoy said the first and most urgent priority was to find and safely return the missing schoolgirls who were adbucted from their school at Chibok by Boko Haram gunmen on April 14.
Advisers from the United States and United Kingdom are in Nigeria, helping the government devise strategies to find the girls and subdue the threat from the militant group.
Mr Brown said:  "The international community as a whole is supporting the Nigerian government's determination to bring back our girls. 
"Because this is a problem that crosses national boundaries, I talked today about an international partnership in a meeting with President Jonathan.  
"We agreed that with the support of the world community, the priorities would be to work in partnership to first locate the girls, second make schools safe, And third, to give every Nigerian girl and boy the opportunity of education."
Mr Brown said he was able to pass on the messages of support directly to the president.
He added: "With many people asking what they can do to help, it is important for the safety of millions of girls and teachers in Nigeria that we take action to make schools safe in order to prevent and deter further terrorist action.
"The government of Nigeria and the United Nations will work to develop a new education plan to make it possible for the 10.5 million girls and boys who are not at school to have the chance of attending safe schools."
The special envoy said he was confident that finance could be raised from agencies across the international community.
He said this would "help Nigeria achieve a turning point in the delivery of educational opportunity to girls".
He added: "Our aim is that in the next two years, the five million girls who are not at school will be given the chance to enter education and be taught in safe environments."
You can donate and help support the Safe Schools Initiative here.
---
More news
Theirworld's mission to give children in crises a safe place to learn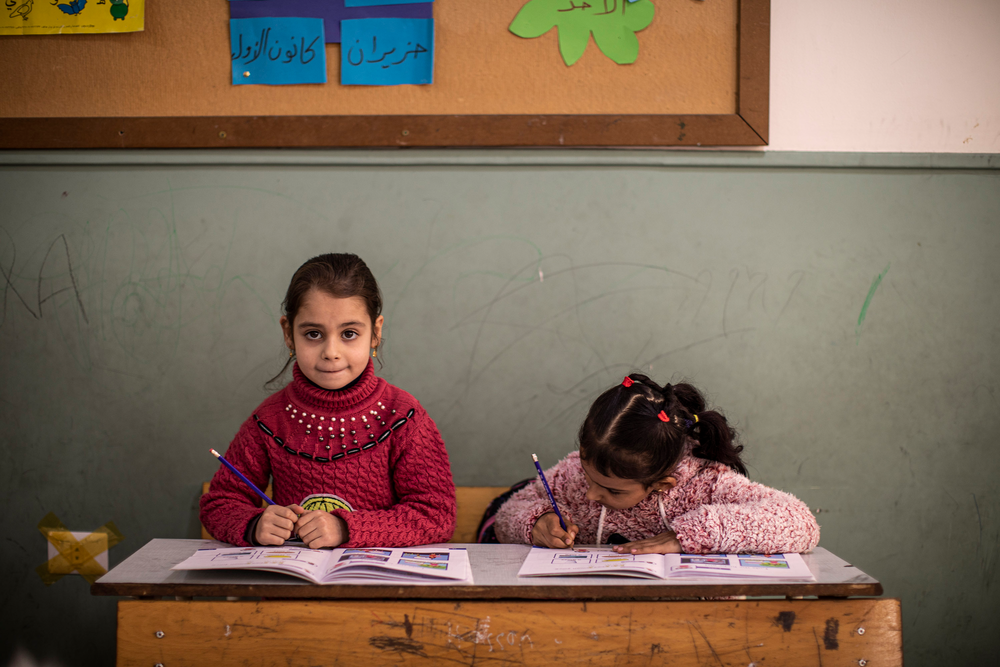 Theirworld's mission to give children in crises a safe place to learn
Five things you need to know this week about global education
Five things you need to know this week about global education