Nobel Prize winners Malala and Kailash join appeal to help children denied education by Ebola
Nobel Peace Prize winners Malala Yousafzai and Kailash Satyarthi have joined an urgent appeal to help five million children pushed out of school because of the Ebola epidemic.
The two children's champions, who will collect their shared 2014 award in Oslo on Wednesday, have linked up with United Nations Special Education Envoy Gordon Brown to plead for safe schools in three of the worst-affected countries – Liberia, Guinea and Sierra Leone – and to call for round-the-world signatures for the #UpForSchool Petition to ensure every child is learning. 
Many of the schools in the three African countries have been closed as a preventative measure to stop the spread of the epidemic. Other schools are being used to care for Ebola patients.
The closures mean the education system instantly breaks down. Young people are not being taught, which leads to them congregating in the streets or other publicplaces, completely at odds with the public health rationale for closing schools.
This means that by the end of the year, there will be more than 60 million children across the world out of school.
Now the two Nobel Prize winners are joining A World at School to urge millions across the globe to sign the youth-led petition which demands an end to child labour, child marriage and discrimination against girls. More than a million have already signed or pledged to sign.
A boy in Guinea whose mother died of Ebola reads a poster about preventing the spread of the virus Picture: UNICEF/LaRose
Malala and Kailash want millions more to sign up and press for Ebola-related school closures to end and for the schools to be reopened as safe schools with teachers given basic training in public health. There should also be twice-daily thermometer checkups of local pupils as recommended by health experts.
Gordon Brown said: "Too many – perhaps two and a half million of these five million children whose schools have been closed because of Ebola – may never return to school. The evidence is that  some may be married off or forced into child labour and, after a year out, half are lost to education for ever.
"On the eve of their Nobel Peace Prize award, two of our greatest-ever children's champions – Malala and Kailash – have agreed to call on their supporters around the world to sign our #UpForSchool Petition, with a demand that nothing stand in the way of every child going to school.
"Already a million have signed up or pledged to with a simple but revolutionary call to the United Nations to deliver universal education by the end of 2015.
"Both are leading members of the emergency coalition to end educational exclusion and we are proud of them. We believe that with a new push this week backed by our Nobel Prize-winning children's champions in Oslo we can secure millions of supporters for education for all."
Follow the lead of Malala and Kailash and add your voice – sign the #UpForSchool Petition now.
And you can read more about a plan to deal with the education emergency in Ebola-hit countries.
---
More news
Theirworld's mission to give children in crises a safe place to learn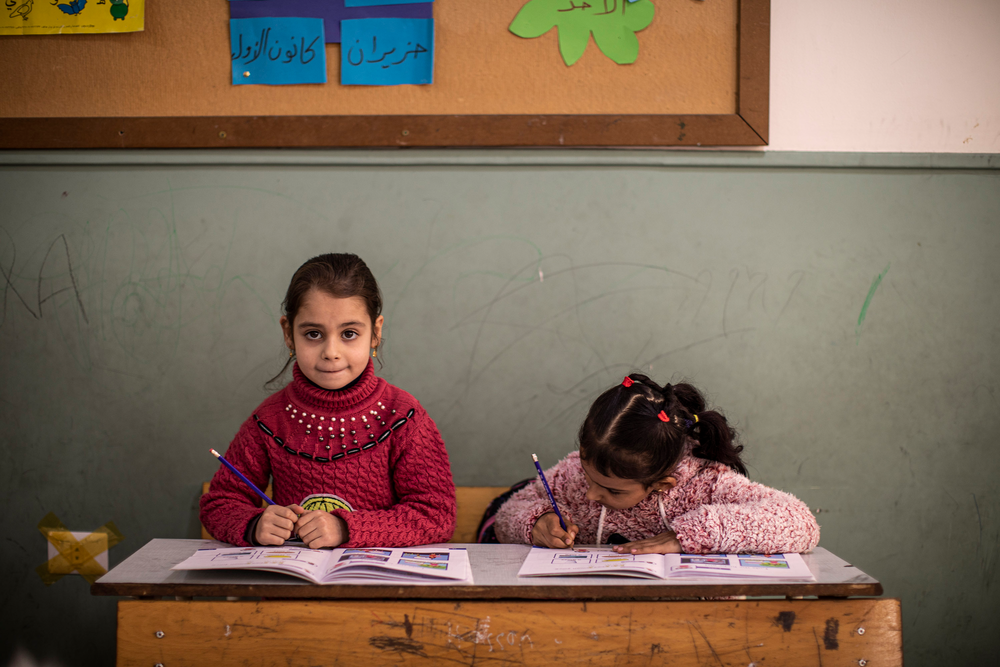 Theirworld's mission to give children in crises a safe place to learn
We thought loud noises were a storm – it was Russia bombing Ukraine
We thought loud noises were a storm – it was Russia bombing Ukraine