"I'm a teacher but my experiences as a child labourer motivate me to help others"
Child labour, Global Youth Ambassadors, Right to education, Teachers and learning
---
A Global Youth Ambassador from Pakistan tells how he guided a boy called Aamir away from work and back into school.
---
My name is Ismail, I am a public sector teacher and a Global Youth Ambassador. 
Along with my friends and colleagues, I try to arrange functions at different schools to raise awareness of the benefits of education. 
Growing up, my family struggled financially and I faced many hurdles in my education. 
When I was very young, I worked as a waiter at a local restaurant in the evening and tried to study during the day – but fortunately today I am a qualified school teacher. 
My experiences as a child labourer motivate me to help child labourers today.
I have a student in my class called Aamir. He belongs to a poor family. His father works in the local timber market as a labourer but his income is too little to meet the basic daily expenses. 
Aamir's mother was ill and his father could not afford the treatment to help her, so Aamir struggled at school worrying about his parents. 
He could not tolerate his parents' situation any longer and started working in the local market as a labourer. He worked for many months until I was told about his situation and myself and fellow colleagues took action immediately. 
We met Aamir's parents and explained the need for education and succeeded in bringing Aamir back to school.
He is still our student. He is a hard-working student. He focuses on all his subjects. His favourite subjects are mathematics and general knowledge.
---
More news
Take the test and discover how our Schools Hub helps students grasp the global education crisis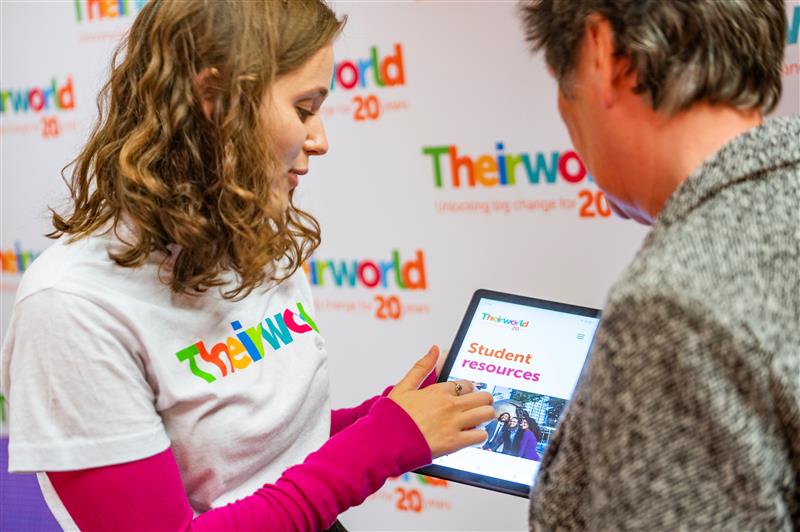 Take the test and discover how our Schools Hub helps students grasp the global education crisis
Teacher helps Harrison move from life on the street to success at school
Teacher helps Harrison move from life on the street to success at school