Philippines aims to get children back in school after typhoon
Evacuees use a school building as a temporary shelter in Cabanatuan City, north of Manila
Plans are being put in place to get children back into school as quickly as possible after the devastation caused by Typhoon Koppu in parts of the Philippines.
The United Nations children's agency UNICEF said it is ready to respond following storms and floods that caused several deaths and the evacuation of hundreds of thousands of people.
Philippines Representative Lotta Sylwander said: "UNICEF's first priority is to ensure children are safe and protected. Following a typhoon, children face risks from contaminated water sources, lack of food, epidemics such as cholera, hypothermia, diarrhea and pneumonia.
"Secondly, we must ensure that the rhythm of children's lives are restored and that they get back to school as soon as possible. Typhoon Koppu's slow-moving path includes mountainous and hard-to-reach areas and we are concerned about the wellbeing of all affected children."
A mother prepares a mosquito net in a school building in Cabanatuan City
Today the National Disaster Risk Reduction and Management Council (NDRRMC) reported that Typhoon Koppu – known as Lando in the Philippines – had killed 12 people and affected 60,170 families or 290,797 individuals.
It brought torrential rain and strong winds, causing floods, landslides, power outages and damaged roads and bridges.
Officials fear the death toll and numbers of people affected could rise – and it is not known how many schools have been damaged. Some schools are being used as shelters for evacuees.
Aid agency Save the Children estimated yesterday that more than 4.5 million children could be affected by the typhoon.
Residents help each other to cross a flood current in Santa Rosa in Nueva Ecija provinee
Its country director in the Philippines, Ned Olney, said: "From our own experience responding to other storms in the Philippines we know that children are always the most vulnerable in a disaster. In the coming days we will determine what support they will need."
The Philippines already has 1.2 million children who are not getting an education – putting it among the 10 highest out-of-school populations. Activists backed the #UpForSchool Petition and also started the #AkoSiDaniel (I Am Daniel) campaign – named after Filipino boy Daniel Cabrera, who was photographed doing his homework in a street by the light from a McDonald's restaurant.
Evelin Weber – writer, entrepreneur and Philippines Ambassador for A World at School – said today: "During a time of crisis, it is important that kids go back to school in an effort to restore normal life and stability as a way to cope with fear and loss.
"The longer a child is out of school, the less likely he'll be back and a greater chance they will be succumbed to child labour. It is our job as citizens of the Philippines to keep our children safe and protected."
---
More news
Theirworld's mission to give children in crises a safe place to learn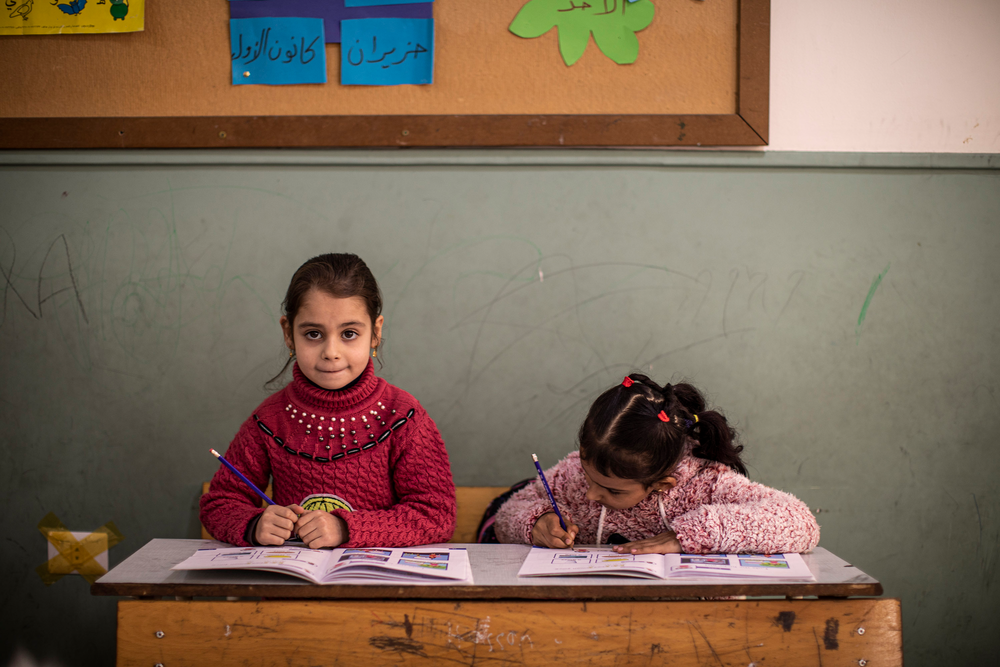 Theirworld's mission to give children in crises a safe place to learn
We thought loud noises were a storm – it was Russia bombing Ukraine
We thought loud noises were a storm – it was Russia bombing Ukraine