Prince Harry stays on in Nepal to help rebuild school damaged by earthquake
Celebrities, Education in emergencies
Prince Harry takes part in the Hindu religious celebration of Holi – or festival of colours – at Gauda Secondary School 
Prince Harry is to stay for an extra six days in Nepal so he can help to rebuild a remote village school damaged by last year's earthquake.
The British royal was due to return home after a five-day visit. But he announced he would extend his stay to "to do my bit to help this beautiful country".
Harry's change of plan was announced hours after he spoke at the Nepal Girl Summit, where he said keeping girls in school was key to ending the practice of early marriage.
He then visited a technical school in Bhaktapur, where many of the students are young women, and a children's hospital in Kathmandu.
Later, at a reception in the Nepali capital, he announced his decision to extend his trip.
The prince plays volleyball with children at Gauda school
Harry said: "I will be spending the next six days in a remote village with a charity called Team Rubicon. The team I'm joining will be working with a community to rebuild a school damaged in the earthquake."
About 100 students in the village are still being taught in a temporary school made of poles, tarpaulin and tin. Team Rubicon uses the experience of military veterans to aid relief efforts after natural disasters.
Earlier in his trip, the prince visited a makeshift school in Lamjung which was destroyed during the April 2015 earthquake.
The Gauda Secondary School is being rebuilt with help from the British-based Gurkha Welfare Trust. The work will be finished by August and the trust aims to build about 60 schools by 2020.
More than 50,000 classrooms were destroyed or damaged and one million children were left out of school in the immediate aftermath.
More than 80 million children around the world have had their education disrupted by emergencies, including conflicts and natural disasters like the Nepal earthquake.
You can send a message to leaders meeting at the first ever World Humanitarian Summit in May – ensuring they commit to set up a new platform to fund education in emergencies.
Theirworld – the children's charity behind A World at School – has launched the #SafeSchools campaign to keep up public pressure. Please sign the #SafeSchools petition.
---
More news
Theirworld's mission to give children in crises a safe place to learn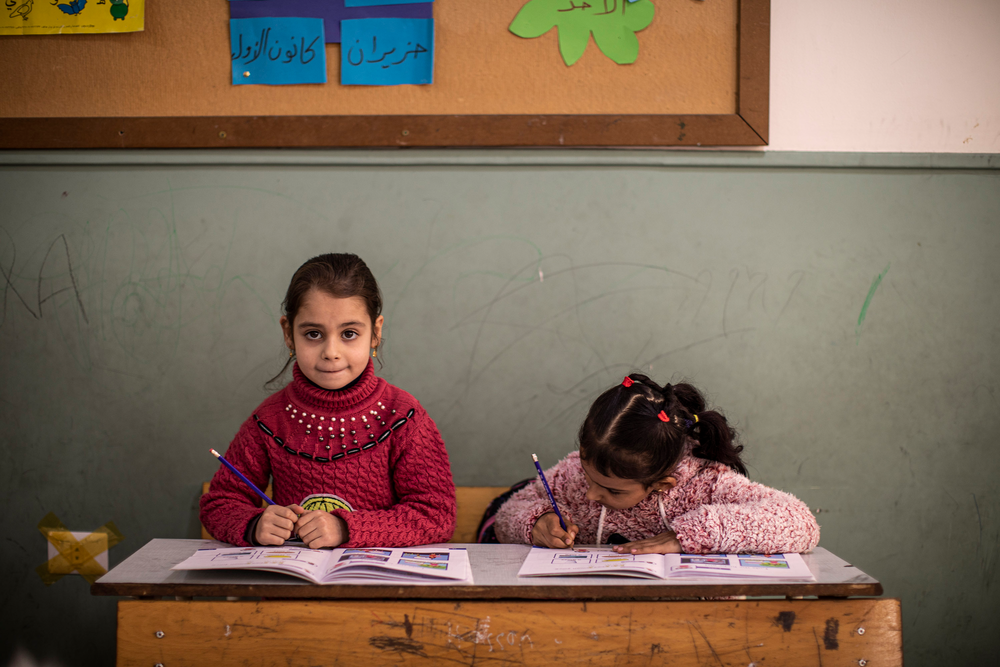 Theirworld's mission to give children in crises a safe place to learn
We thought loud noises were a storm – it was Russia bombing Ukraine
We thought loud noises were a storm – it was Russia bombing Ukraine