"I know my fellow Global Youth Ambassadors and I are a formidable force of strength for our brothers and sisters"
Anoka (centre), with fellow Global Youth Ambassadors Wanja Maina and Courage Nyamhunga, hands the #SafeSchools petition to UN Secretary-General Ban Ki-moon at the World Humanitarian Summit in Istanbul, watched by Gordon Brown
I write from the Maldives, en route to Sri Lanka to help with the flood crisis affecting my people.
While the ocean outside is beautiful, it also reminds me that soon the Maldives will face one of the biggest humanitarian crises ever. The rising sea levels will bring about a mass migration, akin to the Syrian crisis.
And that is why we need to be able to support those in need, as we have the ability to be ready to tackle such issues.
I was so fortunate to have been given the opportunity to join the World Humanitarian Summit 2016 in Turkey to campaign for Safe Schools and the new Education Cannot Wait fund as a Global Youth Ambassador (GYA) with A World At School, the Global Business Coalition for Education and the children's charity Theirworld.
Over those two days, I met wonderful fellow GYAs who do fabulous work with their respective communities. I have immense respect for young people contributing to action on the ground. These guys were my kindred folk.
We were able to work together to gain support from world political leaders and private sector leaders with the very well organised support of Theirworld's James Eddleston, Ben Hewitt, Jess Bryant and Tyler Zang – and especially Theirworld President Sarah Brown and the UN Special Envoy for Global Education, Gordon Brown.
From getting the British Overseas Development Secretary Justine Greening to support our campaign during the final moments of the summit, to running around plenary halls to nab critical supporters such as the Norwegian government, it was two very fast-paced and on-the-ball days.
With over 75 million children out of school due to emergencies, the new fund for education during emergencies garnered more than $150 million in support within two days, which was immensely heartwarming.
The summit showed me the power of humanity, of kindness and empathy, for each other as fellow human beings, to support each other when we need it the most and to do it with compassion and love. 
I go back home knowing that my fellow GYAs and I are a formidable force of strength for our brothers and sisters.
---
More news
Theirworld's mission to give children in crises a safe place to learn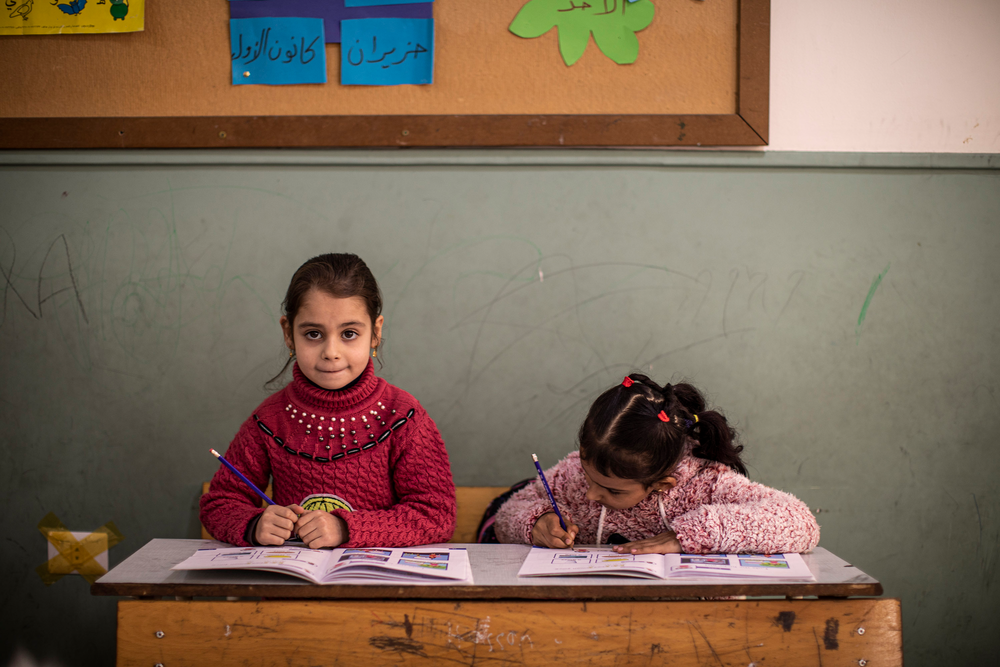 Theirworld's mission to give children in crises a safe place to learn
We thought loud noises were a storm – it was Russia bombing Ukraine
We thought loud noises were a storm – it was Russia bombing Ukraine