Safe Schools Initiative in Nigeria now has $23m of funding
Chibok girls, Safe schools
As the United Nations marked 50 days since the Chibok schoolgirls were kidnapped, it was announced that the Safe Schools Initative in Nigeria has now attracted more than $23million in funding.
The figure was revealed during yesterday's press briefing by the Secretary-General's spokesman Stephane Dujarric.
He said: "Today marks the 50th day since the school girls were abducted in Nigeria.
"The Secretary-General's Special Envoy for Global Education, Gordon Brown, announced that the Safe Schools Initiative in Nigeria has attracted more than $23million so far in initial support to ensure that schools, particularly in the north, are protected from attack and measures are taken to improve the safety of education for girls and boys."
Mr Dujarric said Mr Brown will work with UNICEF to implement the programme.
He will also continue to work with the Nigerian government to monitor the education situation and develop plans to ensure the 10.5million children who do not attend school have safe spaces to learn.
Mr Brown – in an article for the Huffington Post – said it was also vital that the school in Chibok is rebuilt ready for the return of the abducted girls if and when they are freed.
He wrote: "The kidnapped girls and their families have a right to know that when they are released they will have a safe school to study in.
"The petition that has captured the world's imagination to Bring Back Our Girls and create safe schools in Nigeria reached 995,000 signatures.
"And as silent vigils are held in Nigeria and across the world, attention has shifted to what we can do to not only bring back our girls but ensure all children are in safe learning environments."
---
More news
Theirworld's mission to give children in crises a safe place to learn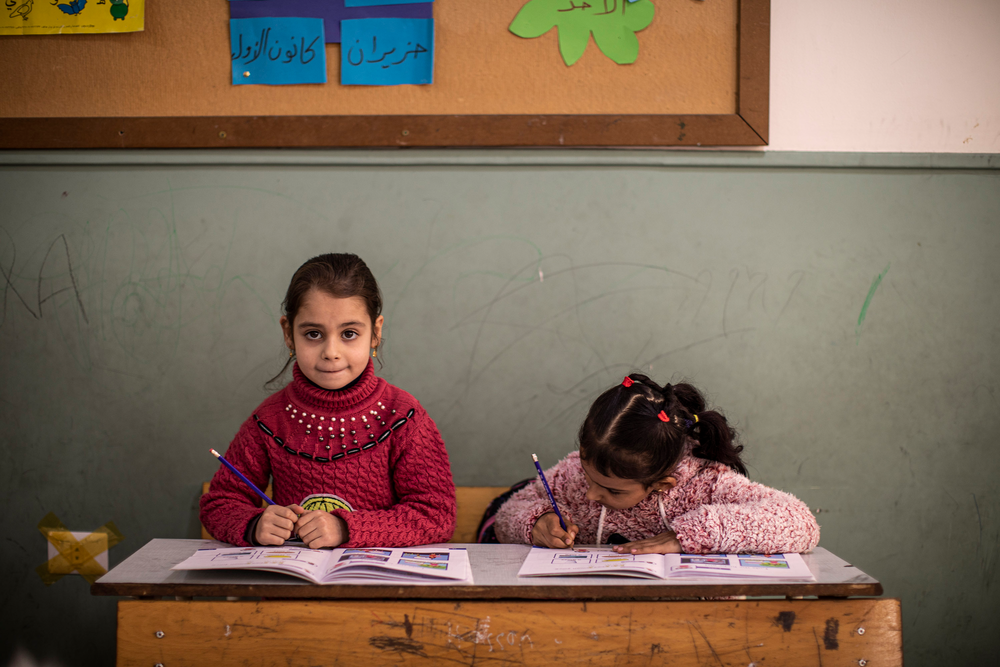 Theirworld's mission to give children in crises a safe place to learn
Five things you need to know this week about global education
Five things you need to know this week about global education