Sarah Brown receives Woman of Influence award for her work with Theirworld
Sarah Brown, Theirworld
---
The founder of the children's charity promised to "continue campaigning and fighting" for girls, women and young people everywhere.
---
Theirworld founder Sarah Brown has been honoured with an award which recognises women in Scotland who have an outstanding impact on society.
She received the Woman of Influence award from the charity Action for Children Scotland for her role with Theirworld, which works to give children in the United Kingdom and beyond the best start in life.
"I am so grateful to Action For Children Scotland for this honour and I promise to continue campaigning and fighting for girls and women and young people here and across the world," said Sarah, who is Chair of Theirworld, at the event in Glasgow.
"All children deserve the right to realise their potential and to look forward to a brighter future. It is deeply frustrating to realise that 600 million of them are denied the chance of an education and skills for future work and life chances. Not only does each child miss out but the world misses out on so much talent.
"If we could give an education to every girl in the world we would go a long way to addressing gender stereotyping and gender equality. Educating girls gives us hope."
Paul Carberry, Action for Children Director for Scotland, added: "Our Woman of Influence is one of the most important events of our social calendar and has raised more than £1 million to support our work here in Scotland. 
"This has made a huge difference to the 20,000 children, families and young people our services work with while, at the same time, celebrating the successes of inspirational women in Scotland."
"This year we were proud to honour Sarah Brown. This award is in recognition of her commitment to young people across Scotland. This year's shortlist was particularly strong but Sarah is a very deserving winner."
Action for Children also honoured 17-year-old Megan Boss from Coatbridge, Lanarkshire, with the Inspirational Young Woman award – given to a young woman who has transformed her life as a result of the support received from the charity. She combines her school work with caring for both of her parents.
---
More news
Sarah and Gordon Brown share global education vision in 100th episode of Better Angels podcast
Sarah and Gordon Brown share global education vision in 100th episode of Better Angels podcast
Take the test and discover how our Schools Hub helps students grasp the global education crisis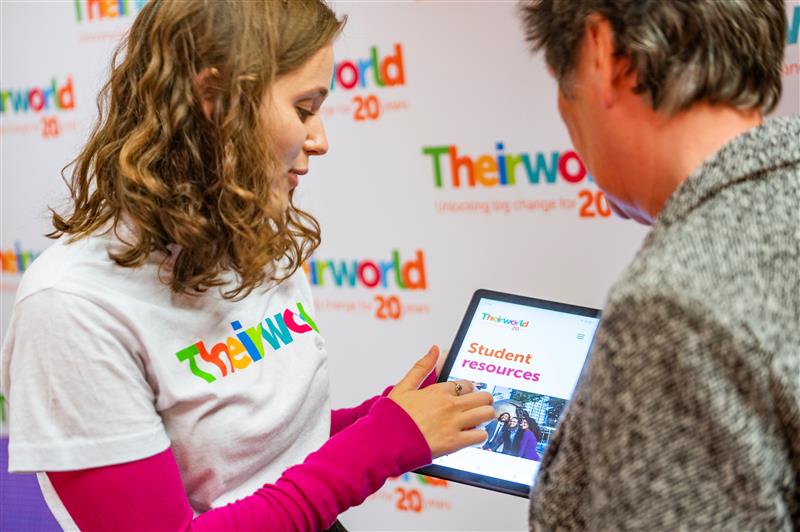 Take the test and discover how our Schools Hub helps students grasp the global education crisis