School books with Ebola messages to be given to Liberian students
Thousands of school exercise books with information about Ebola are to be distributed to children in poor communities across Liberia.
The 3000 books will be handed out by the United Nations Mission in Liberia when the government gives the go-ahead for students to return to schools that have been closed by the health crisis.
Osman Benk Sankoh, who is head of the mission's Community Outreach Unit, said: "Eight months down the line, the kids of Liberia (and of course Guinea and Sierra Leone) have been denied the right to go to school.
"Through no fault of theirs, the deadly Ebola virus struck the three neighbouring West African countries and school grounds or classes became silent.
"The disease has dealt a deadly blow, leaving some of these kids orphaned or survivors of the virus."
Now the Outreach Unit has designed and produced the exercise books, which give advice on how to survive Ebola, call for help and stop the spread of the deadly disease.
Mr Sankoh added: "A little gesture it may seem but one that would send a very strong message that these kids are not alone – somewhere cares and we could do better to change their lives ."
EBOLA CRISIS: Read about our safe schools plan to help five million children and A World at School co-founder Sarah Brown's view on how schools can help to stop Ebola.
---
More news
Theirworld's mission to give children in crises a safe place to learn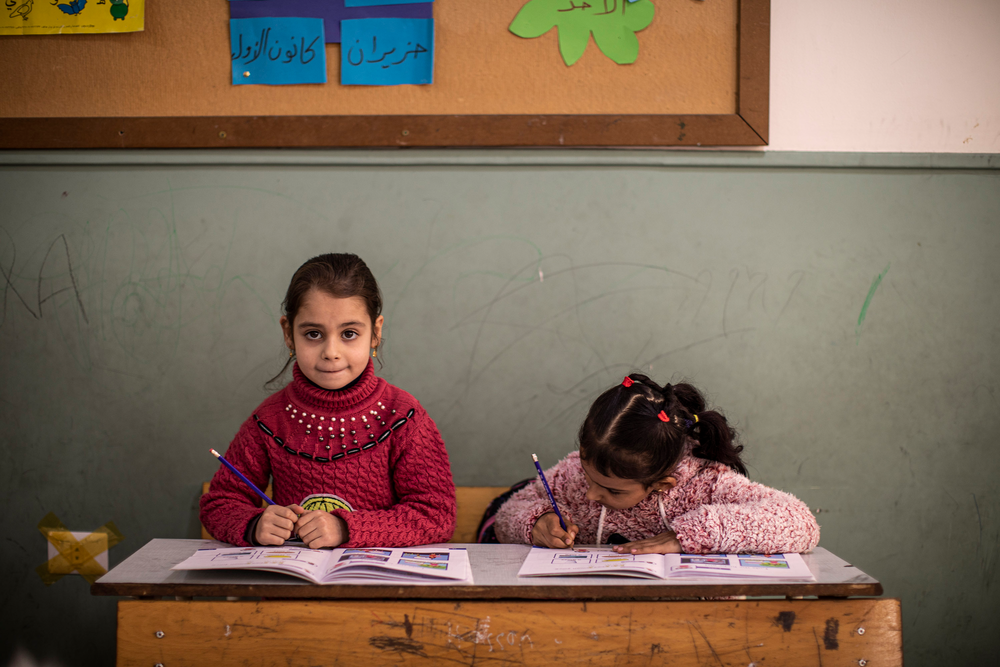 Theirworld's mission to give children in crises a safe place to learn
We thought loud noises were a storm – it was Russia bombing Ukraine
We thought loud noises were a storm – it was Russia bombing Ukraine