"20 schools in my town have been closed by floods that made 175,000 people homeless"
Children's welfare after natural disasters, Education in emergencies, Global Youth Ambassadors, Refugees and internally displaced people
---
A Global Youth Ambassador from Somalia tells how rivers burst their banks, submerging schools and forcing families to flee their homes.
---
I would like to bring your attention to a natural disaster that happened in my town, Beledweyne in central Somalia. 
Over 20 schools in Beledweyne in the Hiran region have been temporarily closed due to floods caused by heavy rains. 
Teachers and students are unable to go to school because the buildings have been submerged by floods that have also cut off roads and houses.
More than 175,000 people have been left homeless and forced to seek shelter on higher ground in the outskirts of Beledweyne town after their houses were submerged. 
Displaced families are now at risk of waterborne diseases such as cholera.
Somalia's President Mohamed Abdullahi Farmajo went to Beledweyne and visited camps for displaced people. 
Aid agencies say nearly half a million people have been affected by the heavy flooding in Somalia.
According to the United Nations, heavy rains forced more than 175,000 people from their homes, after multiple rivers burst their banks last month.
The UN Office for the Coordination of Humanitarian Affairs (OCHA) said "heavy rainfall is likely to continue over the coming week both inside Somalia and within the Ethiopian highlands".
The closure of schools comes at an unfortunate time, as students have been preparing to sit their last examinations of this academic year.
---
More news
New school resources focus on disability and girls' education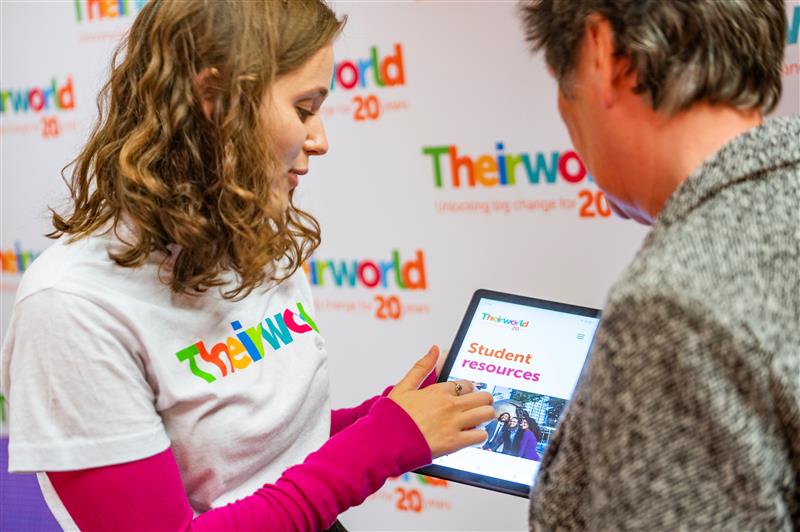 New school resources focus on disability and girls' education
Roger Federer supports the Act For Early Years campaign
Roger Federer supports the Act For Early Years campaign