Schools remain closed in Liberia due to Ebola but thousands of children have continued to learn
Schools in Liberia should have started reopening this week after being closed for months by the outbreak of Ebola. But that return to the classrooms has been postponed until February 16 by the country's education ministry.
It said more work was needed to ensure safety protocols and health and training requirements were met before children could start going back to school. More than 3600 people have died of Ebola in Liberia since the outbreak began and schools have remain closed since July.
However, some communities have managed to ensure their children continue to learn in other ways. The Kids' Educational Engagement Project has been working in several areas of the country – and Brenda Moore, one of those behind the idea, explained how it was founded.
She said: "In September, while home schooling my kids (ages five and seven), a question came to mind: how are other parents keeping their kids busy and engaged academically during the compulsory schools closure?
"Later that week, I observed that many kids in my community were just sitting around idle or playing or just loitering around with seemingly nothing to do. Then the idea hit. Why not print a few activity sheets that would keep them busy?"
And so the Kids' Educational Engagement Project was born. Brenda began working with friends and family to provide weekly worksheets and exercises for children in communities around the Liberian capital Monrovia and to raise awareness among parents.
She was joined by volunteers who included parents, teachers and even some civil servants who had been told they were not required for work during the Ebola crisis.
Brenda said: "We distributed items in various communities and also reached out to three orphanages. The project targeted children ranging from pre-school to sixth grades.
"We provided weekly activity sheets that the parents worked with the children to complete and did a follow-up in a week to verify and ensure the children completed the work.
"The project has been a success and parents are excited and want to keep their children at home and engaged academically. This is also an opportunity to work with their children and bond."
So far more than 2500 children have been helped by the project and Brenda said: "We intend to keep this simple, community-based initiative operational until the reopening of schools once the government deems it safe."
In December, a report by by the Global Business Coalition for Education and A World at School recommended a three-fold response to get five million children affected by the outbreak in Liberia, Guinea and Sierra Leone back into school. It was feared that unless schools reopen soon, millions of children are at risk of dropping out of school permanently, of becoming pregnant or ending up in child labour.
The report – titled Ebola Emergency: Restoring Education, Creating Safe Schools and Preventing a Long-term crisis – recommended urgent steps needed to be taken by governments and the international community to get those millions of children back into school and learning. Schools in Guinea started to reopen two weeks ago.
See more news and photos on the Kids' Educational Engagement Project Facebook page.
---
More news
Theirworld's mission to give children in crises a safe place to learn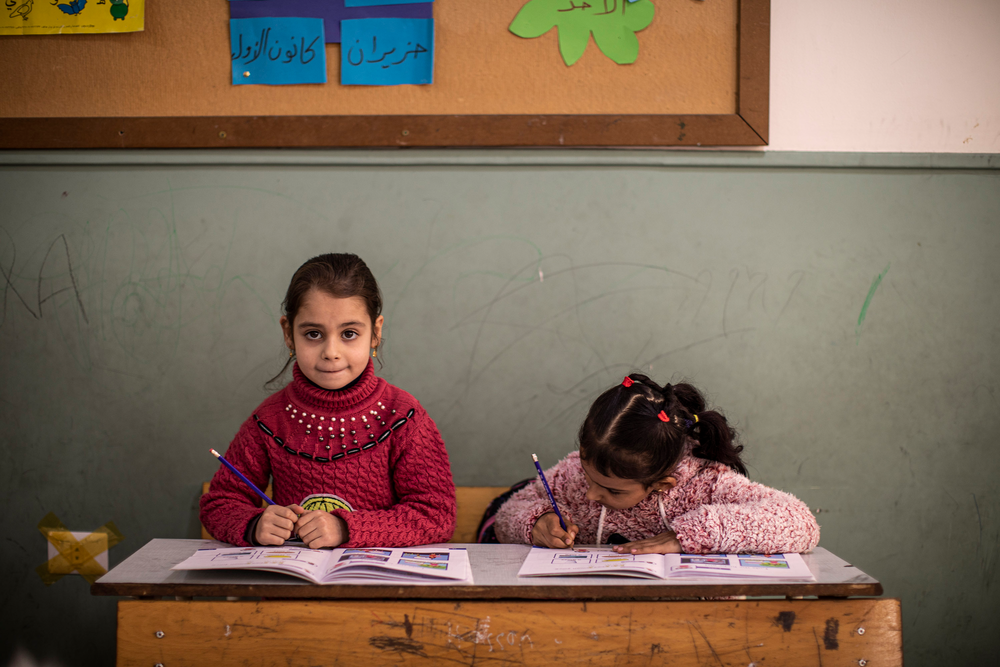 Theirworld's mission to give children in crises a safe place to learn
We thought loud noises were a storm – it was Russia bombing Ukraine
We thought loud noises were a storm – it was Russia bombing Ukraine