"Shifting the emphasis of development in education from quantity to quality"
Children in conflicts, Early childhood development, Global Youth Ambassadors, Right to education, Teachers and learning, Theirworld
---
A discussion on education and development, organised by one of our Global Youth Ambassadors, featured a speaker from Theirworld. 
---
Over 200 people attended OxFID (the Oxford Forum for International Development) 2019, for which I was a co-director of speakers. Entitled "Piecing the Puzzle", it hosted more than 20 world-class speakers and 200 participants to reflect on old and new development approaches. 
The objective of the conference was to bring together key scholars and figures in the field to discuss contemporary issues, giving attendees the chance to gain an insight into development and to interact with professionals.
The keynote speakers for the conference were Christopher Adam (Head of the Department for International Development at the University of Oxford), Susan McDade (Assistant Administrator of the UNDP) and Kevin Watkins (CEO of Save the Children). 
There were six panel sessions in the afternoon. I was in charge of arranging the panel on the theme of education and development. 
I chose the topic of focusing on the quality as opposed to the quantity of education, to reflect the shift in focus from Millennium Development Goal 2 to Sustainable Development Goal 4.
For the panel I invited Fiona Duggan (Head of Projects at Theirworld), Purna Shrestha (Education Lead at VSO) and Susy Ndaruhutse (Head of International Development and Education at the Education Development Trust). They engaged in an exciting and fruitful discussion on the focus of development in education in the contemporary context. 
Fiona talked about the importance of investing in early childhood development, since the first 1,000 days of a child's life are among the most essential for brain development. 
She also discussed the importance of teaching not just technical skills but also instilling soft skills in children such as empathy and understanding, as well as the importance of us collecting good data for monitoring quality education.
Purna proposed that intersectionality is key with regards to inclusive education, suggesting that we should not forget those people who are affected by several different factors which put them at a disadvantage compared to their peers. 
He added that teacher training is indispensable for maintaining high educational standards and that social accountability is necessary to ensure that everyone can have access to schooling.
Susy shared her thoughts on the complexities of expanding education to children who are affected by conflict, noting that less immediately obvious challenges such as language barriers and lack of official documentation can affect refugee children. 
She highlighted that the cost of access to education can be high in remote areas and that lack of good data can be an issue when trying to monitor whether education is inclusive.
I feel that the event ran smoothly and was particularly proud of the achievements of my panel. My speakers got on very well and had many inspiring and fantastic ideas.
Their enthusiasm and insight were mirrored by the nuanced and attentive questions posed by audience members in the question and answer session at the end.
I am so pleased to have had the opportunity to learn about event management in the context of development through being the director of the education panel at OxFID. 
It was an honour and a learning curve to interact with people who are working in this field every day. I learnt about both what I am already capable of with regards to organisation and public speaking and also the kind of person I aspire to be through the role models I have had the pleasure of meeting in the process.
The panel discussion brought into focus the importance of guaranteeing high quality, lifelong learning opportunities for all, regardless of their situation. 
It is encouraging and inspiring to see that there such engaged and determined people as my panellists working hard on this worthy goal every day.
---
More news
Take the test and discover how our Schools Hub helps students grasp the global education crisis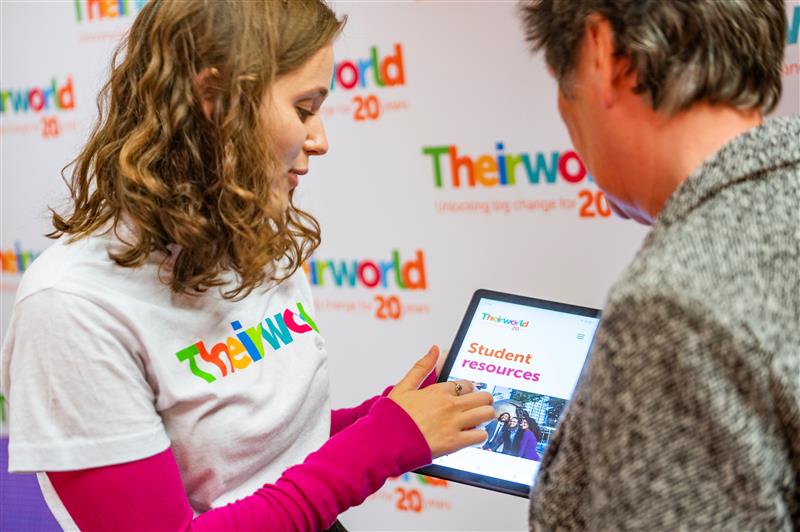 Take the test and discover how our Schools Hub helps students grasp the global education crisis
MyBestStart programme gives young girls the education they deserve
MyBestStart programme gives young girls the education they deserve