Sierra Leone students heading back to school after Ebola shutdown
They had been sitting at home for nine months, waiting for the moment when they could go back to school. And now the children of Sierra Leone are beginning to return to their classrooms, their teachers and their friends.
It is almost a year since the outbreak of Ebola caused havoc in the West African country, leaving more than 3400 people dead, including a reported 945 students and 181 teachers. The nation is struggling to return to normality. And that includes getting the schools open and the students back to their education.
One of them is 12-year-old Jan Sankoh. whose primary school in Wellington, near Freetown, is reopening this week. He said: "I miss school, and I miss my teacher. When my teacher teaches me to understand, I miss that. And I miss my friends when we are seeking and hiding. I miss them all."
Student Jan Sankoh wants to be back at school Picture: UNICEF
About 1.8 million children in Sierra Leone have been missing out on their schooling during the Ebola crisis. The biggest fear is that many of them will not return – and the numbers of children returning on the first day was reported as low. Before the outbreak, more than 230,000 children of primary school age were not enrolled, according to UNICEF's Sierra Leone Country Status Report 2013
Elizabeth Kamara, head teacher at Jan's school, told UNICEF.org: "Some of them we see them in the communities – we see them in the market places selling,
"You know they are doing this child labour only for them to survive, helping their parents for them to have their daily bread. When we ask them: how are you feeling when you are not going to school, they say they feel very sad, you know. So, I think they want to come to school now – they want schools to reopen now."
A student has her temperature taken Picture: UNICEF/Irwin
The first day back at school was spent on Ebola education and basic hygiene. Thousands of teachers have been trained in Ebola prevention.
Sadly, a ban on pregnant girls returning to school has been upheld – despite campaigners saying it discriminated against females and takes away their basic right to an education.
Schools in Guinea and Liberia – the two other countries seriously affected by Ebola – have already reopened. In December, a report by by the Global Business Coalition for Education and A World at School recommended a three-fold response to get five million children affected by the outbreak in the three countries back into school.
The report – titled Ebola Emergency: Restoring Education, Creating Safe Schools and Preventing a Long-term Crisis – recommended urgent steps needed to be taken by governments and the international community to get those millions of children back into school and learning. 
---
More news
Theirworld's mission to give children in crises a safe place to learn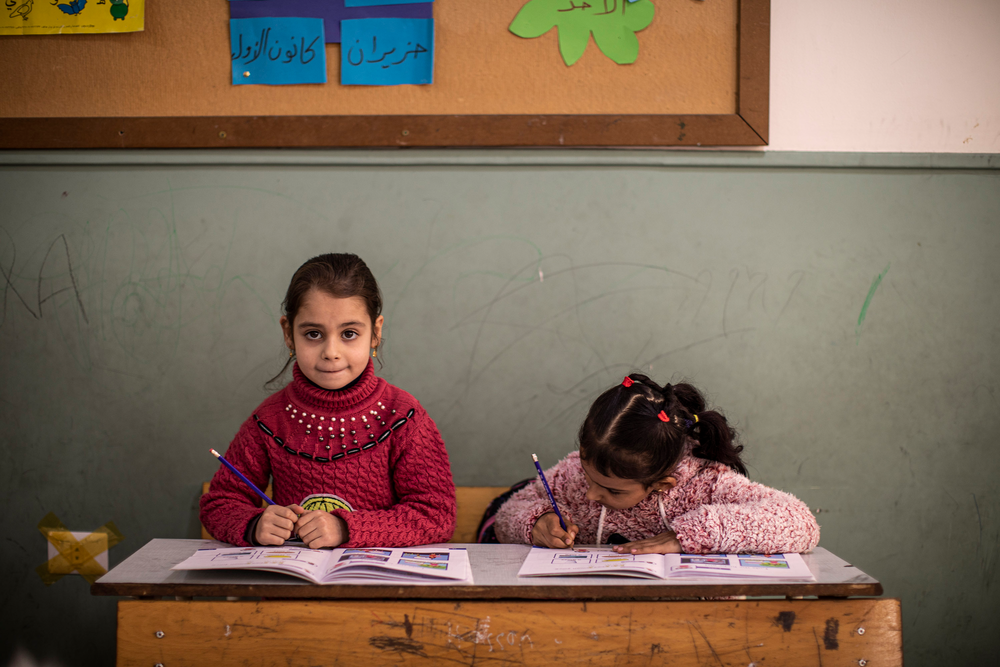 Theirworld's mission to give children in crises a safe place to learn
We thought loud noises were a storm – it was Russia bombing Ukraine
We thought loud noises were a storm – it was Russia bombing Ukraine