Children clean up classrooms as some schools reopen after Indonesia disaster
Children's welfare after natural disasters, Education in emergencies
---
As the official death toll from the earthquake and tsunami approaches 2000, teachers are collecting data on how many students will return.
---
Children in the Indonesian city of Palu began returning to school yesterday to tidy up their classrooms and to help gather data on how many will be coming back after a major earthquake and tsunami hit their city.
The 7.5 magnitude quake on September 28 brought down many buildings in the small city on Sulawesi island, while tsunami waves smashed into its beachfront.
But the biggest killer was probably soil liquefaction, which happens when a powerful quake turns the ground into a liquid mire and which obliterated several Palu neighbourhoods.
The official death toll rose to 1944 but bodies are still being recovered. No one knows how many people are missing, especially in the areas hit by liquefaction but it could be as high as 5000, the national disaster agency said.
At one state high school, teenagers dressed in grey and white uniforms swept up broken glass in the classrooms. Trophies had fallen from a broken school showcase and the basketball court was cracked.
Trail of devastatiobn
More than 1000 schools are feared to have been damaged, directly impacting schooling for one in five students on the island of Sulawesi, according to UNICEF. At least 600,000 children have been affected and many are sleeping on the streets, said Save the Children.
"It's sad to see our school like this," said Dewi Rahmawati, 17, who expects to graduate next year and wants to study economics at university.
The students found out that they had to turn up to school through messages on Facebook and WhatsApp.
School principal Kasiludin said authorities told all teachers to show up for work yesterday to collect information on student numbers.
"We won't force the students to come back because many are traumatised. But we must start again soon to keep their spirits up and so they don't fall behind," he said.
The school had lost at least seven students and one teacher, he said.
Across the city, nine schools were destroyed, 22 teachers were killed and 14 were missing, the disaster agency said, adding that 140 tents had been set up for classes.
At the SMP Negeri 15 Palu middle school, fewer than 50 of its 697 students showed up. School principal Abdul Rashid said he was aware of four students killed in the quake.
"Classes haven't started. We're only collecting data to find out how many students are safe," he said.
"I'm still waiting for the Ministry of Education to give us instructions on when to begin classes. For now, I don't think we're ready. Many children are traumatised and frightened."
One boy chatting in the school compound with friends said he was sad so few of his class mates had shown up.
Muhamad Islam Bintang Lima said: "I haven't heard from so many of them. I want to think positively – I hope they are OK."
---
More news
Theirworld's mission to give children in crises a safe place to learn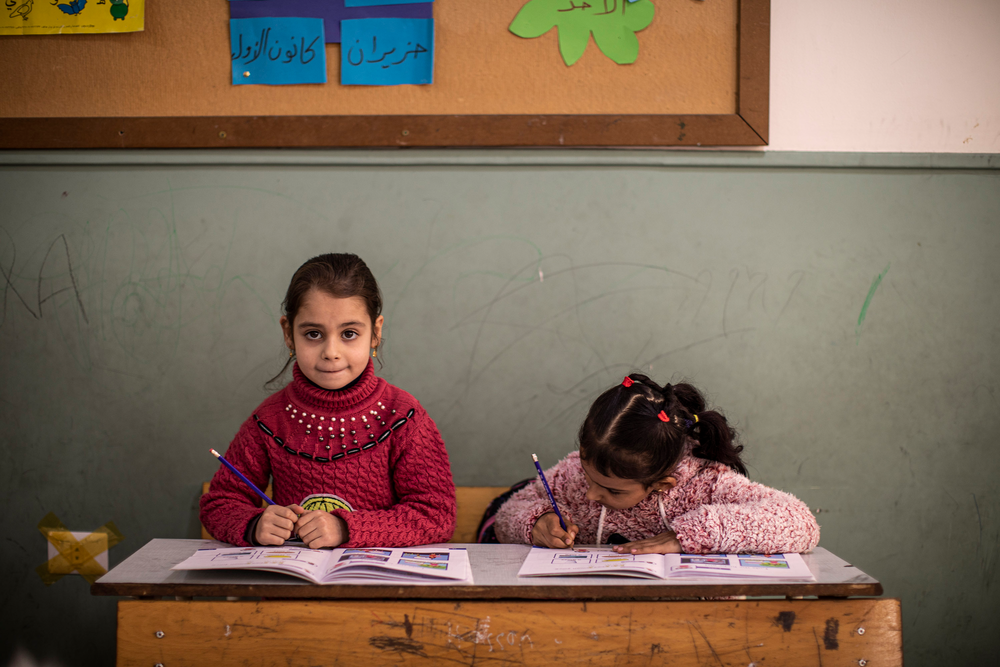 Theirworld's mission to give children in crises a safe place to learn
We thought loud noises were a storm – it was Russia bombing Ukraine
We thought loud noises were a storm – it was Russia bombing Ukraine