South Sudanese runner who dreams of Olympic glory and being a teacher
Her family was displaced by war. She missed out on several years of school and, at the age of 19, she is still finishing her primary education.
But Margret Rumat Rumat Hassan has a dream. Actually, two dreams.
She hopes one day to become a teacher. And on August 15 she wants to make South Sudan proud when she competes as a 200 metres runner at the Olympic Games in Brazil.
Margret's inspirational story has been seen by millions around the world in a TV advert. The film shows South Sudanese supporters chanting her name as she prepares to represent the world's youngest country at its first Olympics.
The teenager from Wau city previously had to overcome the odds to compete as an independent athlete at the 2014 Summer Youth Olympics in China.
In another film made for the Olympics' YouTube channel, Margret – who has five brothers and sisters – talked about her training regime.
She said: "Sometimes I wake up and I have breakfast and other days I don't have breakfast. Sometimes I can just buy a banana."
South Sudan has only one sports facility that  meets international standards.
"We have no facilities in South Sudan for our athletes to practise," said the President of the South Sudan Olympic Committee, Lt. General Wilson Deng Kuoirot.
"There are no qualified trainers and sports equipment in the country. It is like teaching without a classroom."
Five other athletes who left South Sudan will be competing for the first ever Refugee Olympic Team in Brazil.
Margret trains for the Olympics at an athletics track in Juba
South Sudan was founded in 2011 out of the 2005 peace deal that ended Sudan's long-running civil war. But fresh violence erupted in December 2013.
Before then, only 10% of children completed primary education and 59% of primary teachers were untrained. Since the fighting began, children have been the target for conscription by armed groups and have suffered physical and sexual violence.
Last year, 480 children were killed and 128 maimed by militias in South Sudan, according to an annual United Nations report on children and armed conflict.
Another report by Save The Children showed that almost half of the 800,000 children who were internally displaced in South Sudan have dropped out of education.
The Education Cannot Wait fund was launched at the World Humanitarian Summit in May. It aims to reach more than 13.6 million children and youth living in humanitarian crisis situations with quality education over the next five years and 75 million by 2030.
Now world leaders must step up and back up their promises with the cash needed so the fund can deliver quality education where it is most needed.
Follow the pledges on our Education Cannot Wait funding tracker
---
More news
Theirworld's mission to give children in crises a safe place to learn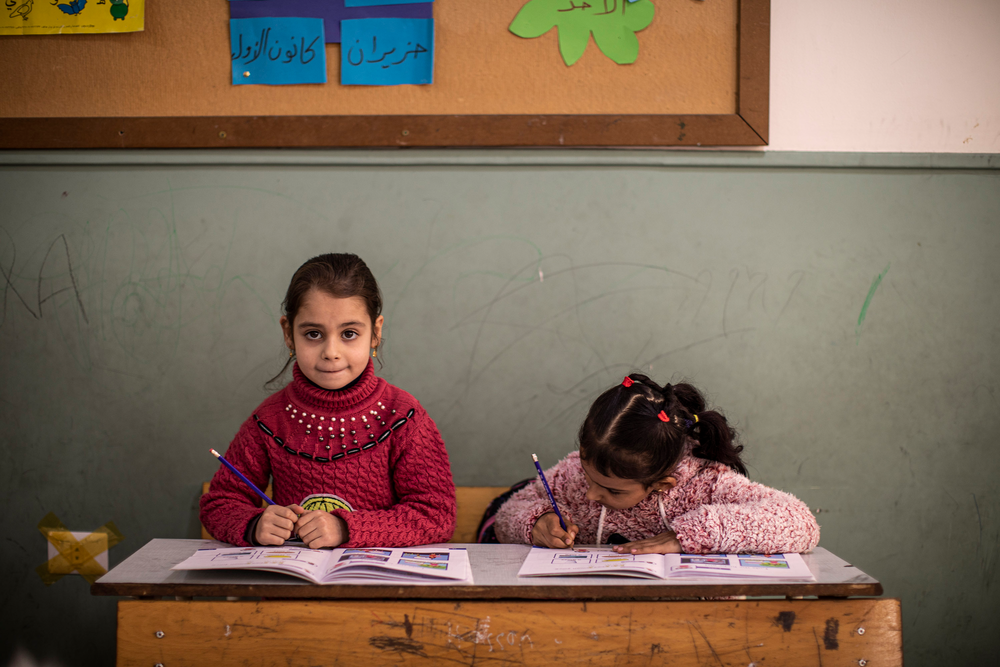 Theirworld's mission to give children in crises a safe place to learn
We thought loud noises were a storm – it was Russia bombing Ukraine
We thought loud noises were a storm – it was Russia bombing Ukraine