"Special educators can inspire children with learning disabilities to succeed"
Children with disabilities, Global Youth Ambassadors, Right to education, Teachers and learning
---
A Global Youth Ambassador from The Gambia looks at the attributes needed to help children with special needs flourish.
---
Children with learning disabilities are often neglected and looked down on in society. They often receive negative feedback from schools and develop an adverse understanding of the outside world. 
This is very wrong. All children have the right to an equal opportunity of receiving education.
In The Gambia, special education refers to "educational programmes and practices designed for students who are gifted with mental, physical or emotional disabilities, and hence require special teaching approaches, equipment or care within or outside a regular classroom".
In addition to their school system, special education classes for these children are a necessity and should be made a priority. Like other children, special children have the right to receive proper education that helps them grow.
It is not easy for children with any kind of disability to keep up with the pace of learning of other children who do not have special needs. They have the right to live a fulfilling life, exploring its fullest potential. 
Instructions in special needs classes should be structured to meet the unique requirements of the students. The flow of instructions may be slower or faster in accordance with their needs. 
Class sizes should be smaller, so that each student is given individual attention. This gives children time to process information and also to reciprocate as well. 
A child may need repeated teaching and instructions before they finally understand a concept. An educator of children with special needs should therefore work relentlessly until the child has understood any concept that is being taught.
Unique aids and tools should be used to teach a student with special needs. Often aids used to teach students without special needs do not work for those with special needs. 
Therefore, educators have to come up with ideas and propositions that meet their unique requirements and a methodology of trial and error should be adopted. 
If one tool does not work, it should be done away with and another tool that is more apt should be used in its place. All this should be done with a lot of patience because frustration has no place here.
Tolerance in the classroom is one of the most important mantras in any special needs classroom. Furthermore, positive feedback with regard to a students behaviour is significant. 
A child with special needs should always be rewarded for their good behaviour and guided for the wrong ones. Negative feedback may discourage and this in turn can affect their cognitive capabilities. 
A special needs educator therefore has to have the following qualities – organised, patient, intuitive, creative, detail-oriented, hard-working, optimistic, adaptable, good sense of humour, a love for children,a love for teaching.
For a long time kids with special needs just "got by". The 21st century should have no place for that. Kids with special needs have always been relegated to their lot. 
However, that doesn't have to be the case when students with special needs have good special educators.
The most fulfilling part of being a special education teacher is that you are able to make a lasting impression on your student. You can inspire your students. 
Having a disability of any kind should never stop anyone from conquering the world. Marabi Amfaal Hydara
Giving kids hope and encouraging them to reach beyond themselves and achieve what they thought was impossible is the biggest reward that you as a teacher can ever give them.
Dedicated special educators can provide a platform to children with special needs and address their learning issues and help them succeed in life. For this purpose, opting for a special needs education course is necessary.
The aim of special education courses is that they train and prepare you for the venture of effectively teaching children with special needs. 
For any kind of teacher, especially a special education teacher, training yourself before you assume the responsibilities of the job is very important.
Having a disability of any kind should never stop anyone from conquering the world. For both children and adults with special needs, the same opportunities should be offered without any stigma.
Developing a broader education system and having educators who have specialised training is an urgent requirement. Learning should be a fun and an adventurous activity for children with and without special needs.
---
More news
Technology has the power to expand education for children with disabilities
Technology has the power to expand education for children with disabilities
Take the test and discover how our Schools Hub helps students grasp the global education crisis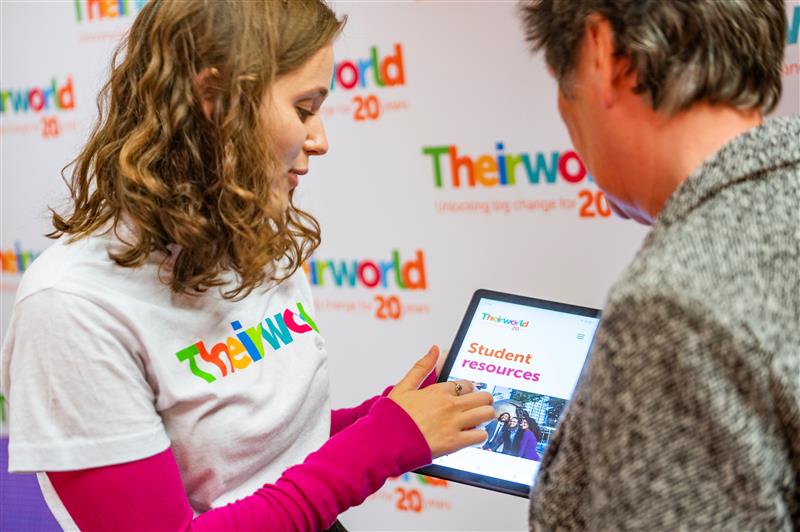 Take the test and discover how our Schools Hub helps students grasp the global education crisis