Students killed as gunmen attack Pakistan university
Students are rescued from the university by soldiers
Armed militants stormed a university in northwestern Pakistan today, killing at least 19 people and wounding dozens – a little more than a year after the massacre of 134 students at a school in the area.
A security official said the death toll could rise to as high as 40, with at least 51 wounded.
The army said it had concluded operations to clear the campus six hours after the attack began and that four gunmen were dead.
A spokesman for the rescue workers, Bilal Ahmad Faizi, said 19 bodies had been recovered from Bacha Khan University – including students, guards, policemen and at least one professor. Many of the dead were apparently shot in the head execution-style, TV footage showed.
In December 2014, Taliban gunmen killed 134 students at a military-run school in nearby Peshawar. Pakistan has killed and arrested hundreds of suspected militants under a major crackdown launched after the massacre of the school children at the Army Public School in December 2014.
Several schools had closed early at the weekend around Peshawar, the capital of Khyber Pakhtunkhwa, after rumours circulated of a possible assault.
An injured victim is stretchered from the scene
Attacks on education across the world have been increasing in recent years. Students, teachers and school buildings were attacked in more than 70 countries between 2009 and 2012 – by armed groups, state soldiers and criminal gangs.
To counteract this, more than 50 countries have now signed the Safe Schools Declaration. It commits them to protect education from attack and to use the Guidelines for Protecting Schools and Universities from Military Use during Armed Conflict.
Gordon Brown, the United Nations Special Envoy for Global Education, said: "Once again an education establishment has been targeted by terrorists in a deadly crime which violates international law. Our thoughts are with the victims and their families.
"Just over a year ago there was outrage in Pakistan and internationally at the loss of lives when terrorists stormed a school. Now a university is under assault.  
"It is wholly unacceptable that schools and colleges are being targeted across the world, from Nigeria to Syria to the Indian subcontinent when they should be seen as safe havens of learning."
Today's attack saw the militants use the cover of thick, wintry fog to scale the walls of the university in Charsadda, northwestern Khyber Pakhtunkhwa province, before entering buildings and opening fire on students and teachers in classrooms and hostels, police said.
The gunmen attacked as the university prepared to host a poetry recital to commemorate the death anniversary of Khan Abdul Ghaffar Khan, a popular ethnic Pashtun independence activist after whom the university is named.
Vice Chancellor Fazal Rahim told reporters that the university teaches over 3000 students and was hosting an additional 600 visitors today for the recital.
People gather outside a hospital where victims were taken
"All students have been evacuated from the hostels but militants are still hiding in different parts of the university and some students and staff are stuck inside," he said before the firing had stopped, adding that it was unclear how many gunmen were involved.
Television footage showed soldiers entering the campus as ambulances lined up outside the main gate and anxious parents consoled each other.
Shabir Khan, a lecturer in the English department, said he was about to leave his university housing for the department when firing began.
"Most of the students and staff were in classes when the firing began," Khan said. "I have no idea about what's going on but I heard one security official talking on the phone to someone and said many people had been killed and injured."
In a statement after today's attack, Prime Minister Nawaz Sharif said: "We are determined and resolved in our commitment to wipe out the menace of terrorism from our homeland." 
Umar Mansoor, a senior Pakistani Taliban commander involved in the Peshawar school attack, claimed responsibility for the Charsadda assault and said it involved four of his men. He told Reuters by telephone the university was targeted because it was a government institution that supported the army.
However, later in the day, official Taliban spokesman Muhammad Khorasani issued a written statement disassociating the militants from attack, calling it un-Islamic. It said: "Youth who are studying in non-military institutions, we consider them as builders of the future nation and we consider their safety and protection our duty."
For live updates from local journalists and others in Pakistan, we've put together a Twitter list that you can follow:
Tweets from https://twitter.com/aworldatschool/lists/bachakhanuniversity
The Thomson Reuters Foundation, the charitable arm of Thomson Reuters, covers humanitarian news, women's rights, corruption and climate change.
---
More news
Theirworld's mission to give children in crises a safe place to learn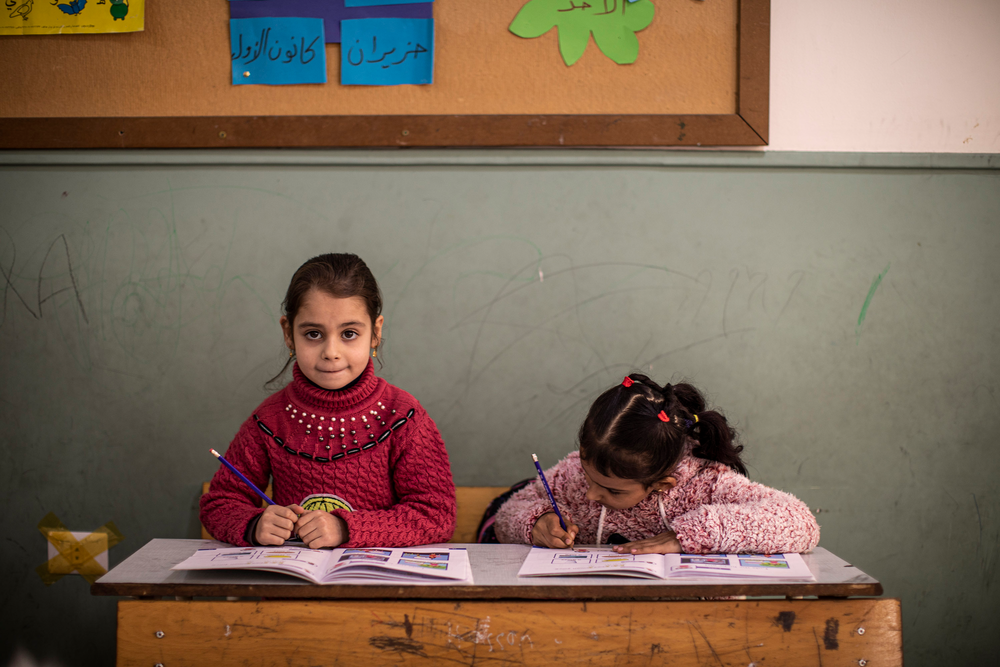 Theirworld's mission to give children in crises a safe place to learn
We thought loud noises were a storm – it was Russia bombing Ukraine
We thought loud noises were a storm – it was Russia bombing Ukraine