Students to be screened for Ebola when Nigerian schools reopen
Primary and secondary school students in at least one Nigerian state will be screened for Ebola before they can return to classes on October 13.
All schools in the country remain closed in the wake of the virus outbreak which has killed more than 1400 people in west Africa.
The new school year should have started on Monday – but schools are shut while staff are taught how to use special kits and look for signs of Ebola.
In Kaduna state, children will not be allowed on to school premises until they have been screened.
Ebola test kits will be distributed to every school across Nigeria this month.
Education commissioner Ibrahim Ali said: "Any school with a population of 500 students and below will be given two machines while schools with a population of 1000 students and above will get four machines each.
"All state ministries of education are to immediately organise and ensure that at least two staff in each school, both private and public, are trained by appropriate health workers no later than September 15 on how to handle any suspected case of Ebola and also embark on immediate sensitisation of all teaching and non-teaching staff in all schools on preventive measures,
Ebola has killed five people in Nigeria. All summer schools were also shut down until October 13.
---
More news
Theirworld's mission to give children in crises a safe place to learn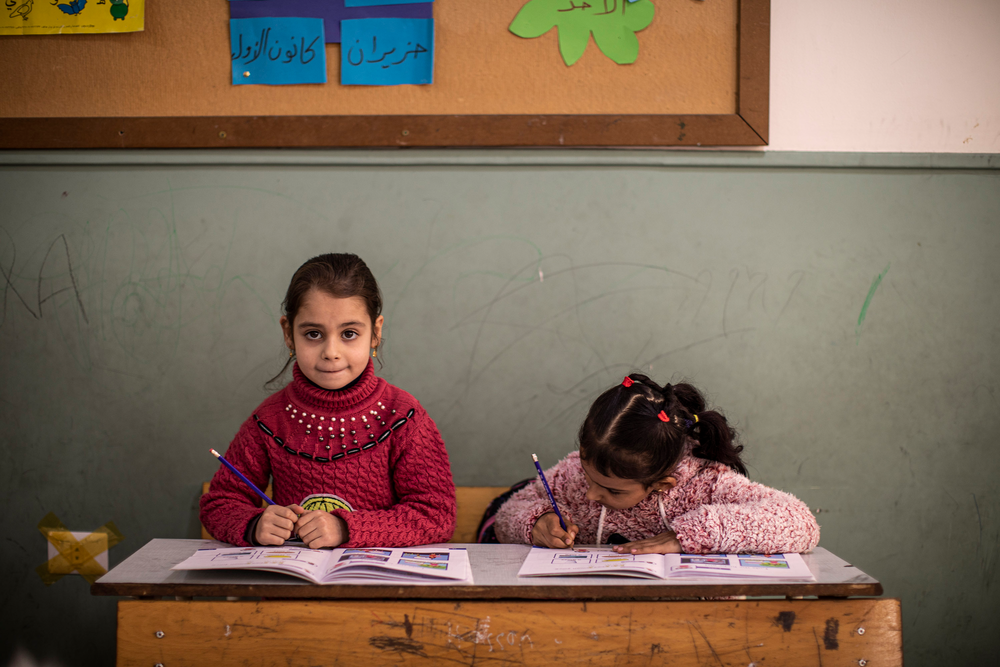 Theirworld's mission to give children in crises a safe place to learn
We thought loud noises were a storm – it was Russia bombing Ukraine
We thought loud noises were a storm – it was Russia bombing Ukraine